SPG PRE OFFERS - Book Again For Bigger Rewards
Offer Valid Through October 31, 2018
ENJOY EXCLUSIVE SAVINGS WHEN YOU BOOK ADDITIONAL EVENTS.
Get rewarded for your repeat business. Return to any hotel booked in 2017, and save on master-billed rooms for additional group bookings:
10% in Asia Pacific
6% in the Americas, Europe, Africa and the Middle East
Plus, earn a signing bonus of 1,000 Starpoints® for every 10 eligible room nights booked. Choose from any of the more than 1,300 hotels and resorts participating in the SPG® program. Bookings do not need to be made at the same time to qualify.
Book by: October 31, 2017
Arrive by: December 31, 2018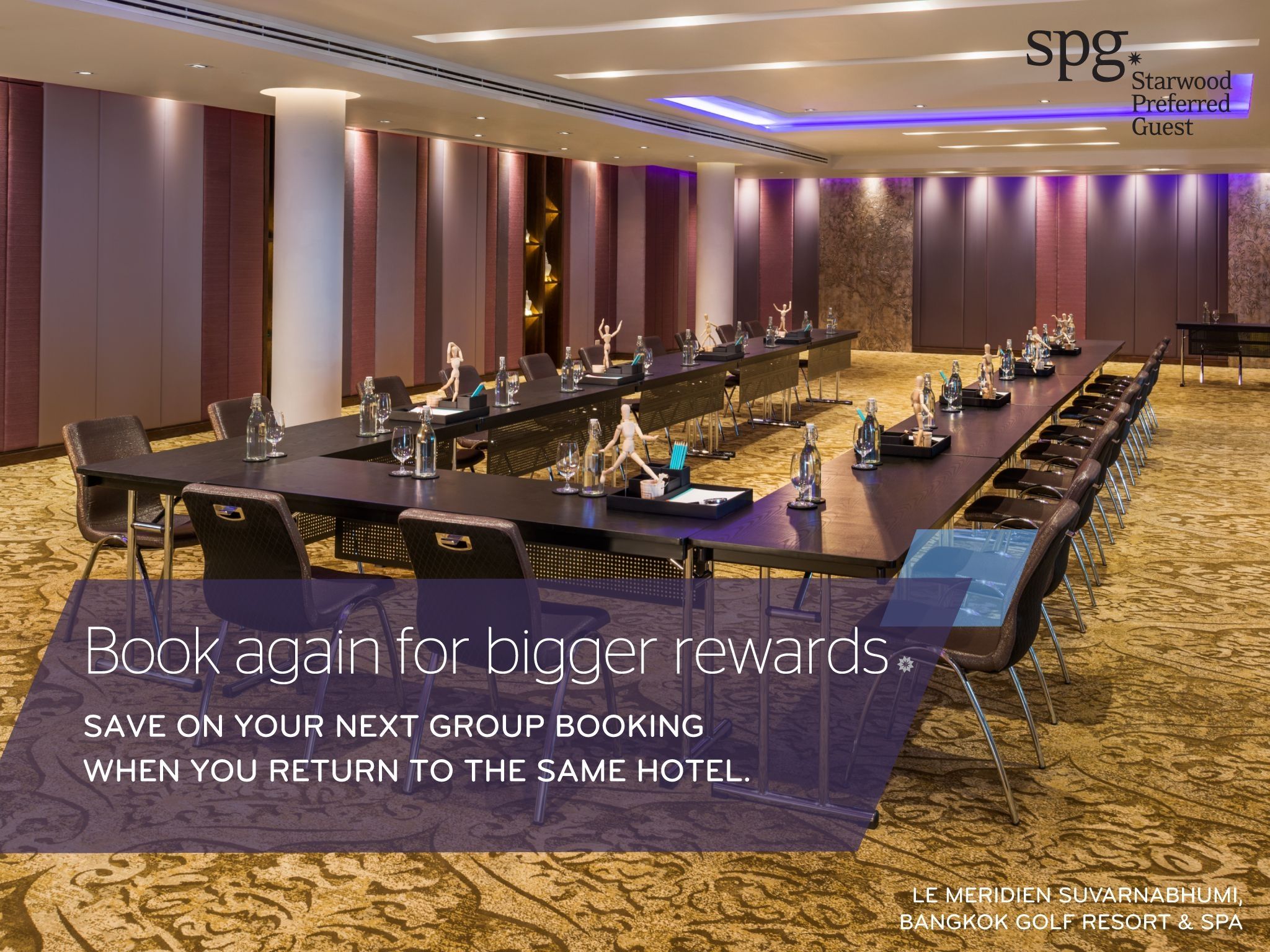 CONTACT US
OUR EXPERIENCED TEAM OF SALES SPECIALISTS ARE READY TO ANSWER ANY QUESTIONS YOU MAY HAVE.
Tel: +662 118 7777
Fax: +662 118 7788
Email the team >
Submit RFP >