Please be informed that on the following dates and time we do have a private event at the poolside including music, dance and food + beverage. However, the pool still operates as usual with limited sun loungers and you may use it during these times and dates:
Friday 20 April 2018, from 11:00 – 16:00hrs. / Friday 27 April 2018, from 11:00 – 16:00hrs. / Thursday 10 May 2018, from 11:00 – 16:00hrs.
We apologise for any inconvenience this may cause.
The Management
INFINITY POOL
Spend a relaxing day in the sun at the saltwater Infinity Pool, where golf course vistas seem to melt into the edge of the pool.
The pool's spacious wooden deck is furnished with lounge chairs, and surrounding palm trees provide ample shade from the midday heat. The adjacent paddle pool is perfect for younger guests.
REVITALISE YOURSELF
Three cabanas sculpted in black metal provide additional lounging areas around the pool decorated. These open-air cabanas are offered free of charge on a first-come, first-served basis and feature sunbeds or a small sofa and table.
Latest Recipe, located adjacent to the pool area, serves fresh local fare and refreshing beverages to swimmers and sunbathers to energise your body during your outdoor activity throughout the day. Towel services is provided.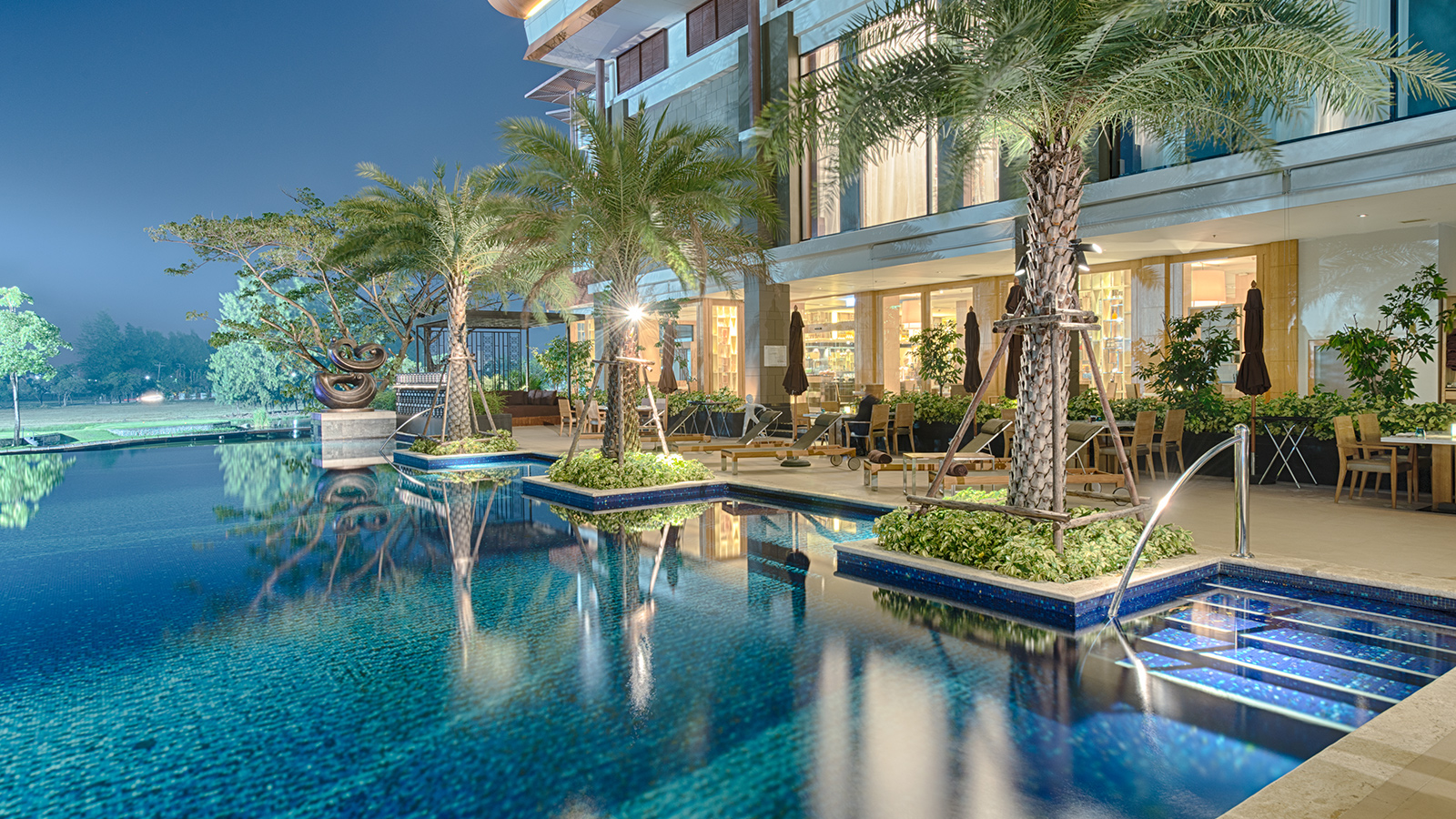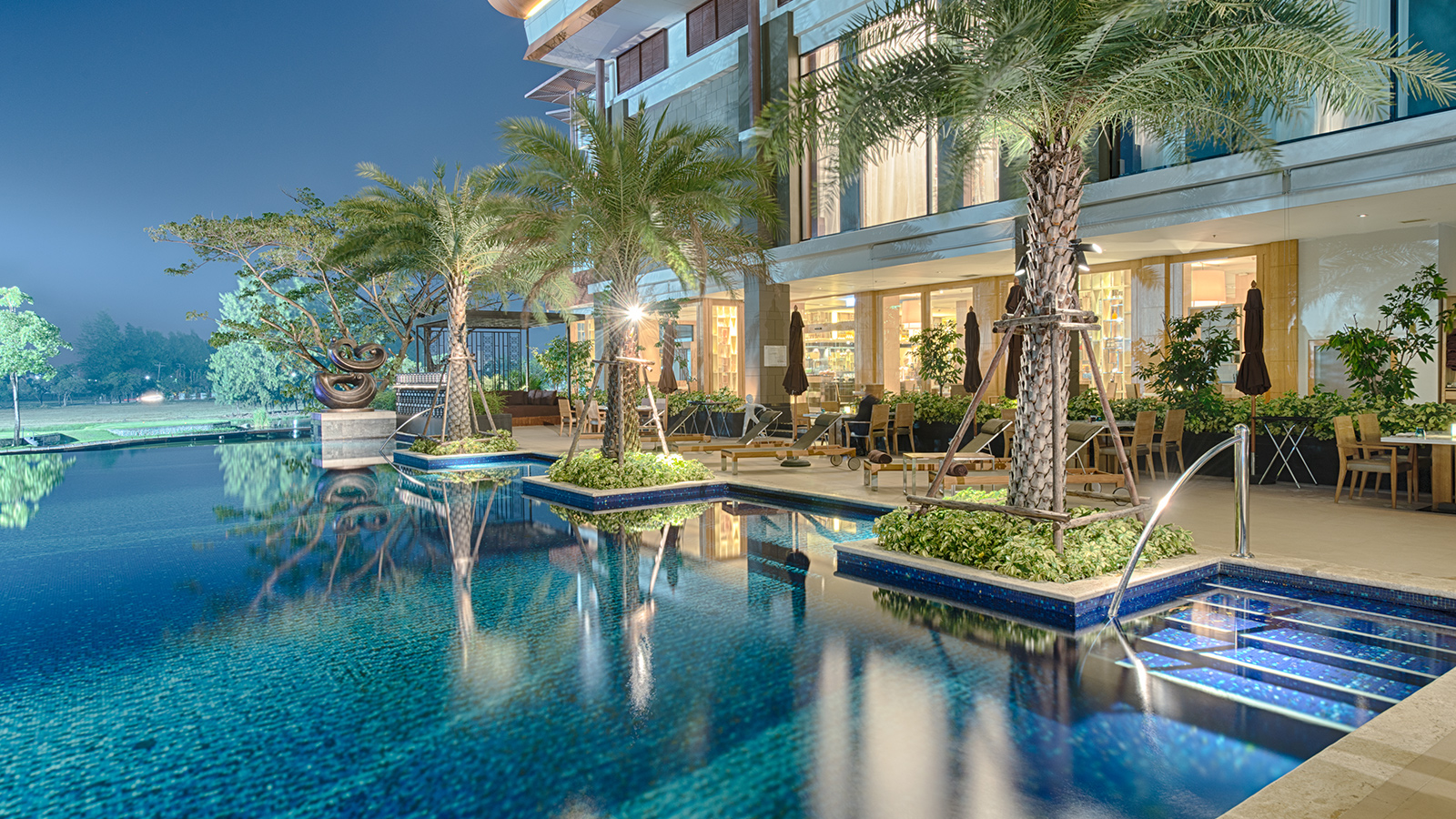 SPECIFICATION
| | |
| --- | --- |
| Maximum Depth: | 1.31 meters |
| Minimum Depth: | 1.31 meters |
| Size: | 250.0 sq. meters |
| Heated: | No |
| Salt Water: | Yes |
| Hours: | 07:00 - 20:00 hrs |
| Poolside Service: | 07:00 - 20:00 hrs |
Children cannot be around the pool alone without any adult's supervision.
For more information please contact our concierge or +66 2118 7777.