LE MERIDIEN WEDDING
AN EVOCATIVE EXPERIENCE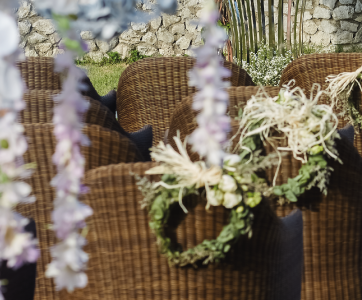 UNLOCK YOUR WEDDING
ROMANCE REIMAGINED. WHEN YOUR DREAM COMES TRUE.
Immerse yourself in the magic of the moment when you celebrate your wedding at Le Méridien Suvarnabhumi, Bangkok Golf Resort & Spa. From exotic flowers to enticing dishes to your favourite music, you will enjoy an experience perfectly tuned to your unique perspective.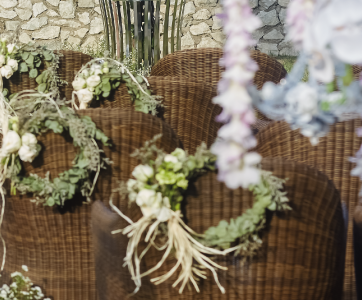 WE'RE PASSIONATE ABOUT MAKING YOUR WEDDING A BEAUTIFUL STORY.
AT A GLANCE
Indoor capacity: Accommodate up to 350 guests for a reception and ceremony.
Hotel offers cuisine that is collaborated with you on each element to ensure it is unique, engaging, and reflective on personal taste.
Location is easily access to Suvarnabhumi International Airport and city centre.
Our spectacular Grande Ballroom, flooded with natural light from the floor-to-ceiling windows
WEDDING VENUES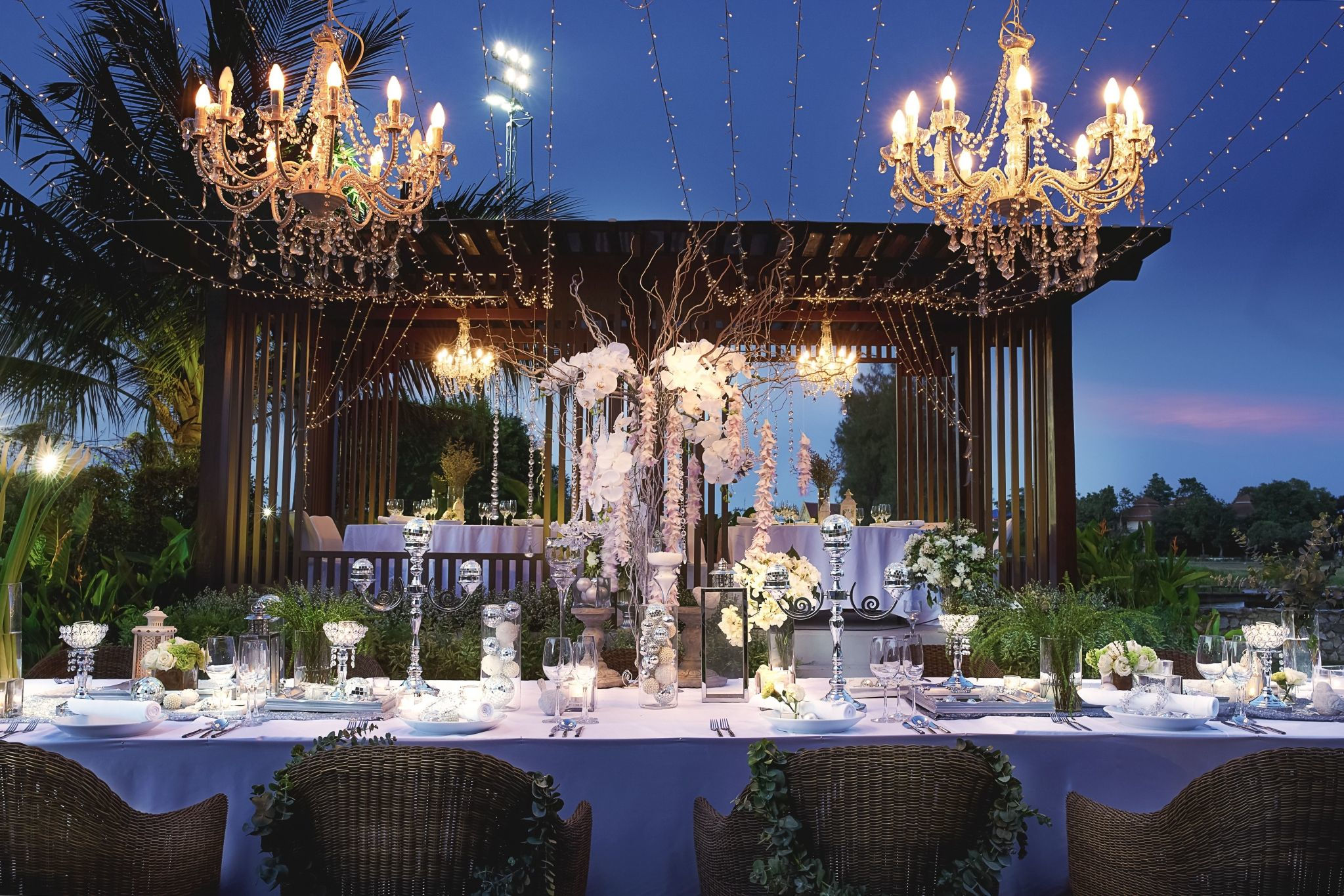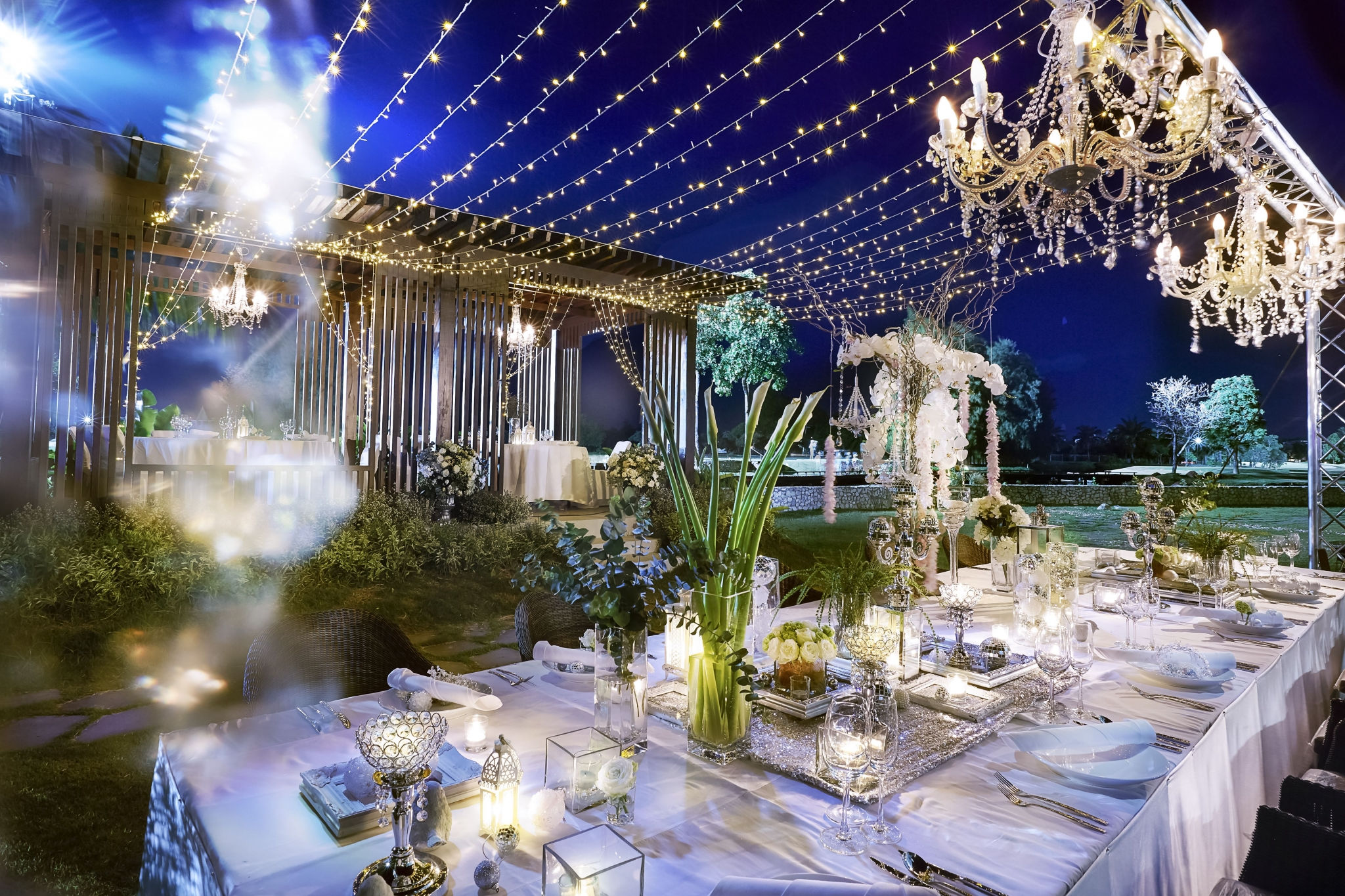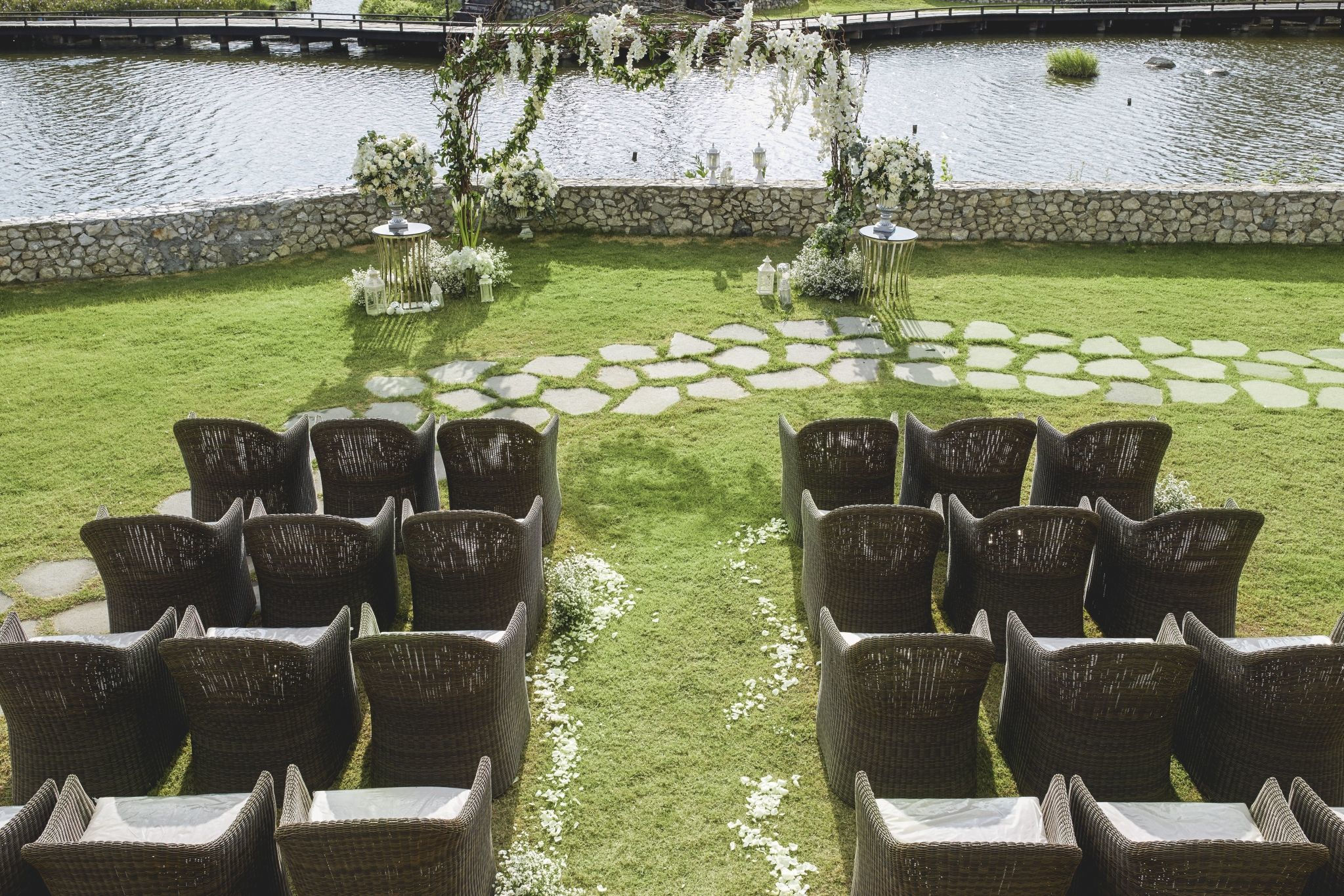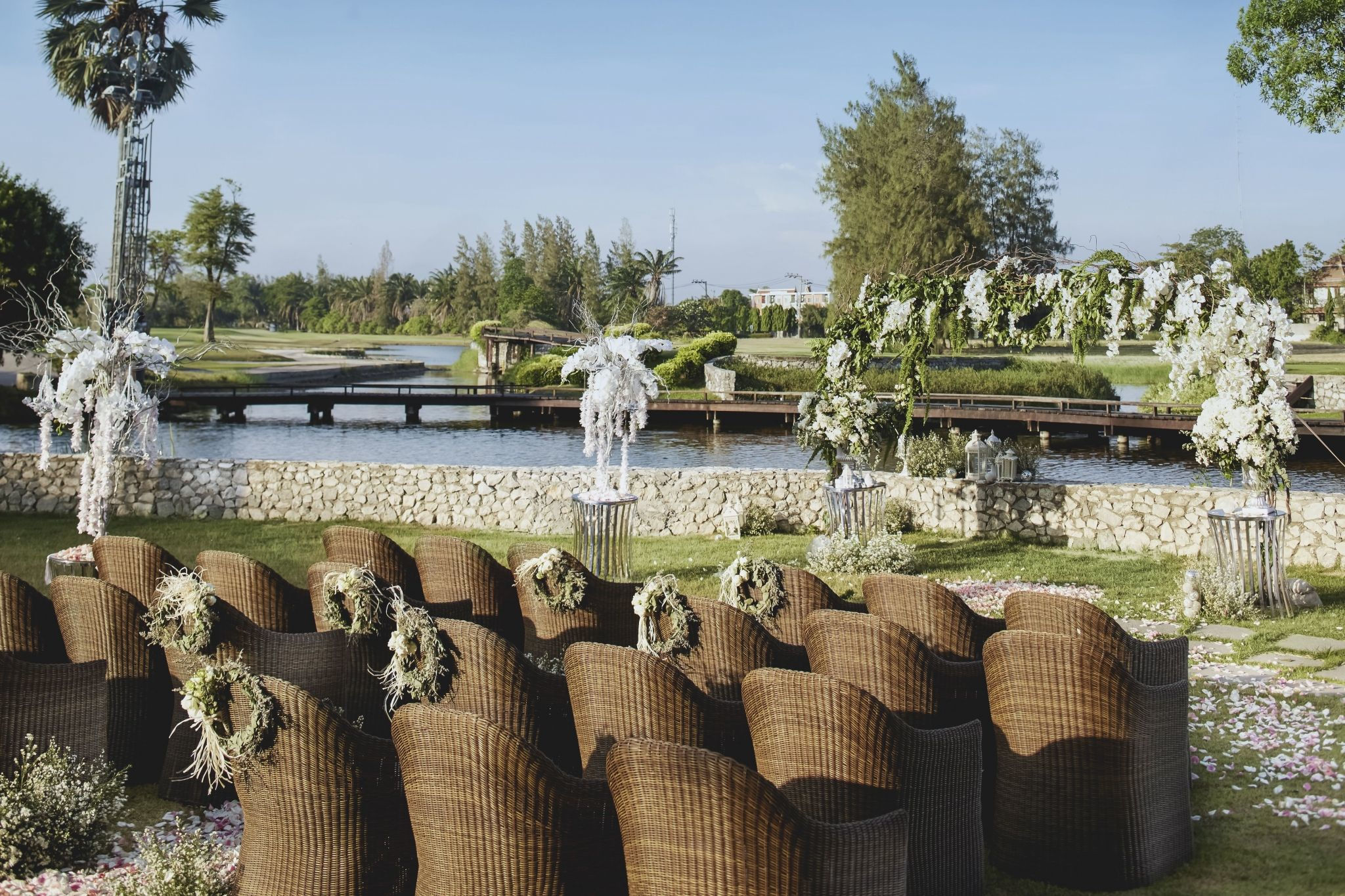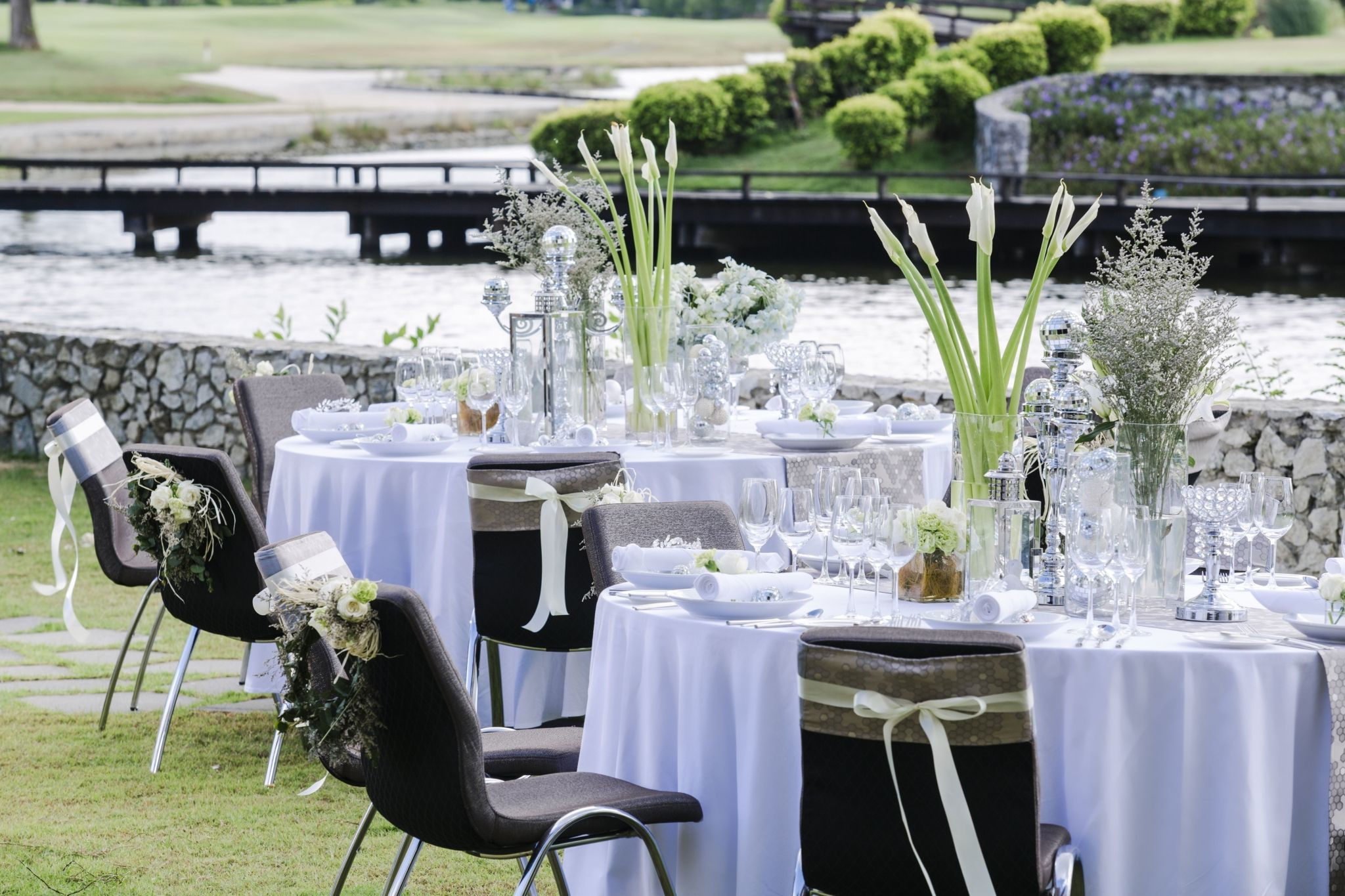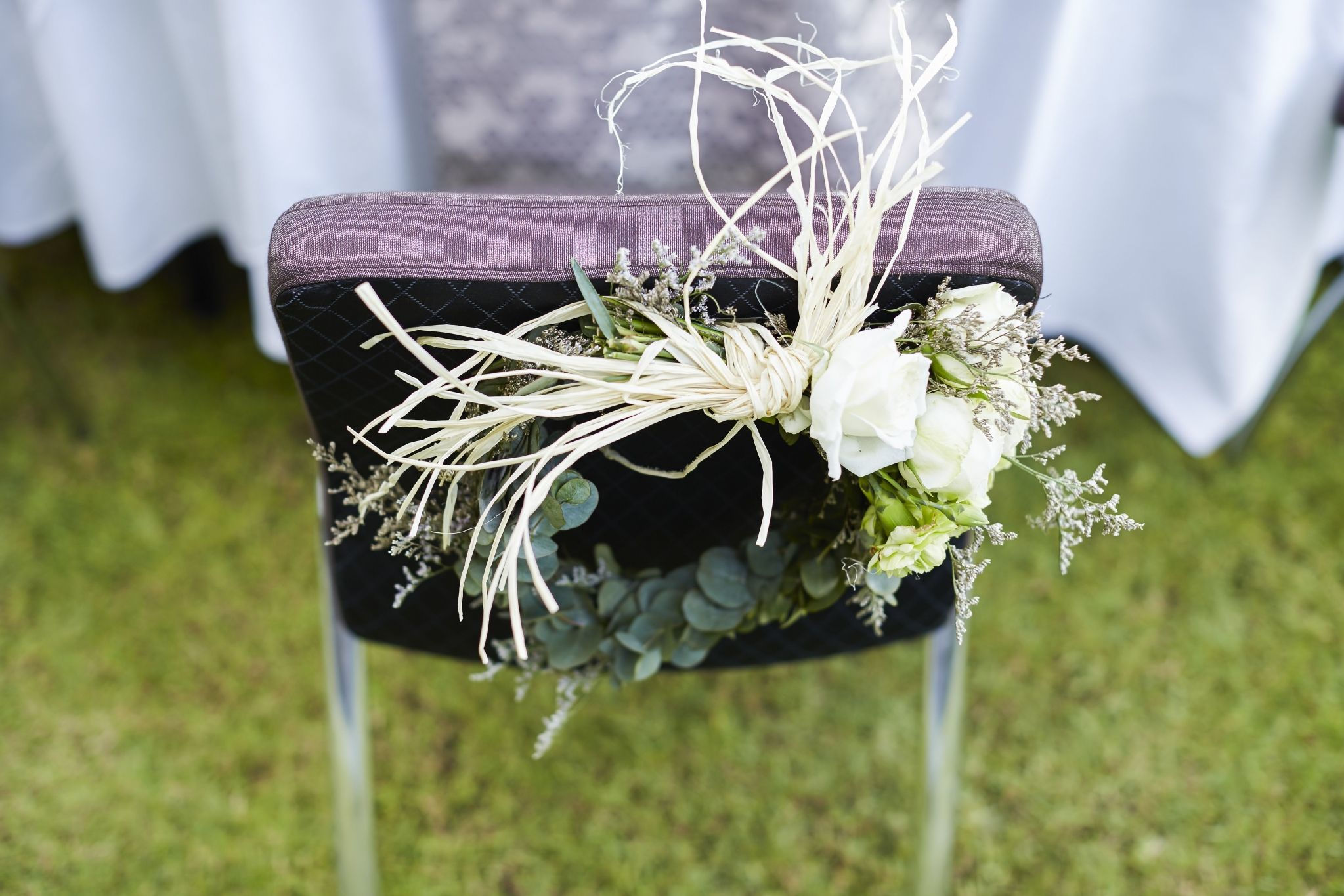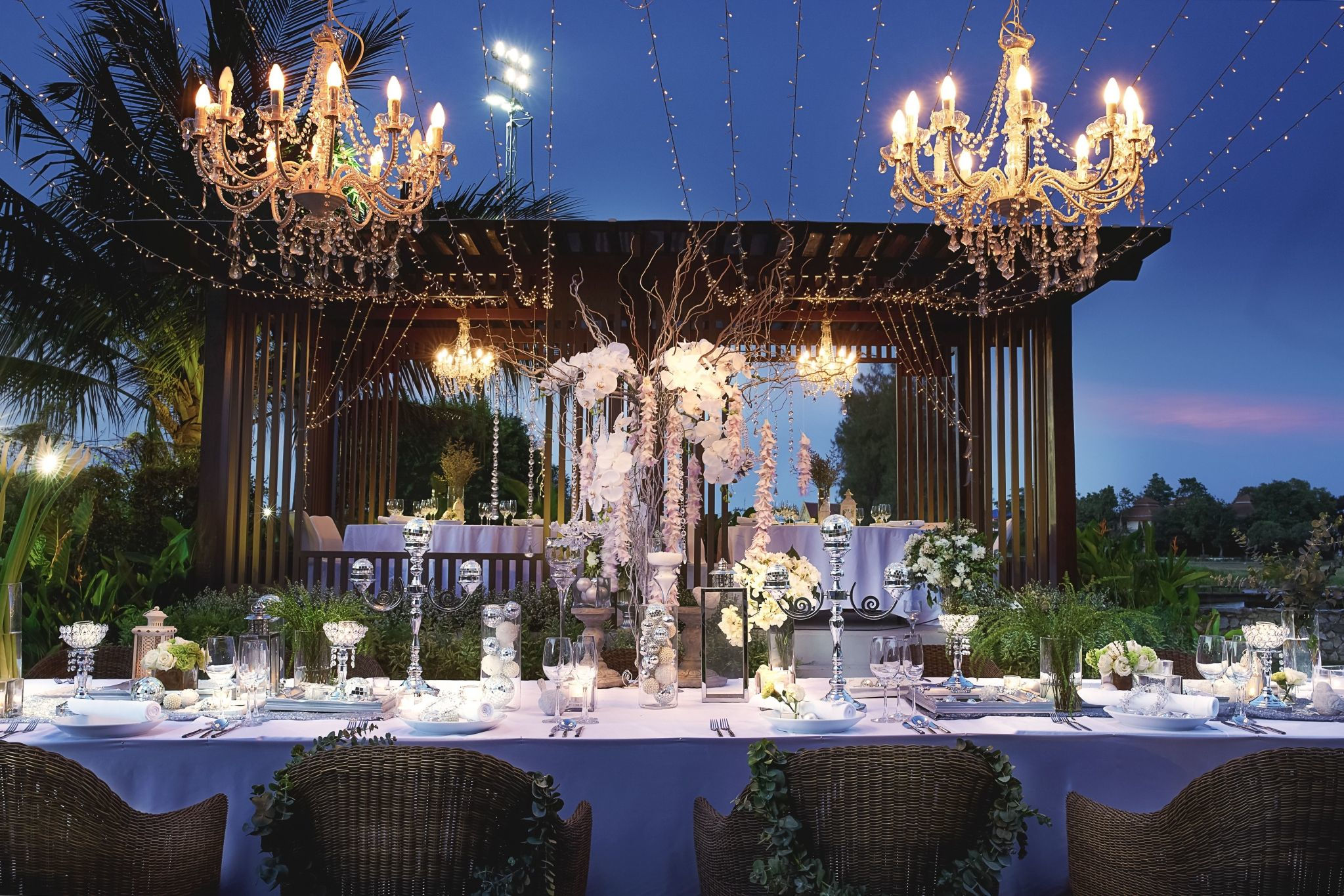 INFINITY LAWN
500 of your closest family and friends can gather on our lush Infinity Lawn, which affords garden and waterfall views as well as nightly stargazing. Meanwhile, the bar and terrace at Latitude 13º 39' provide chic, sophisticated environments for smaller receptions.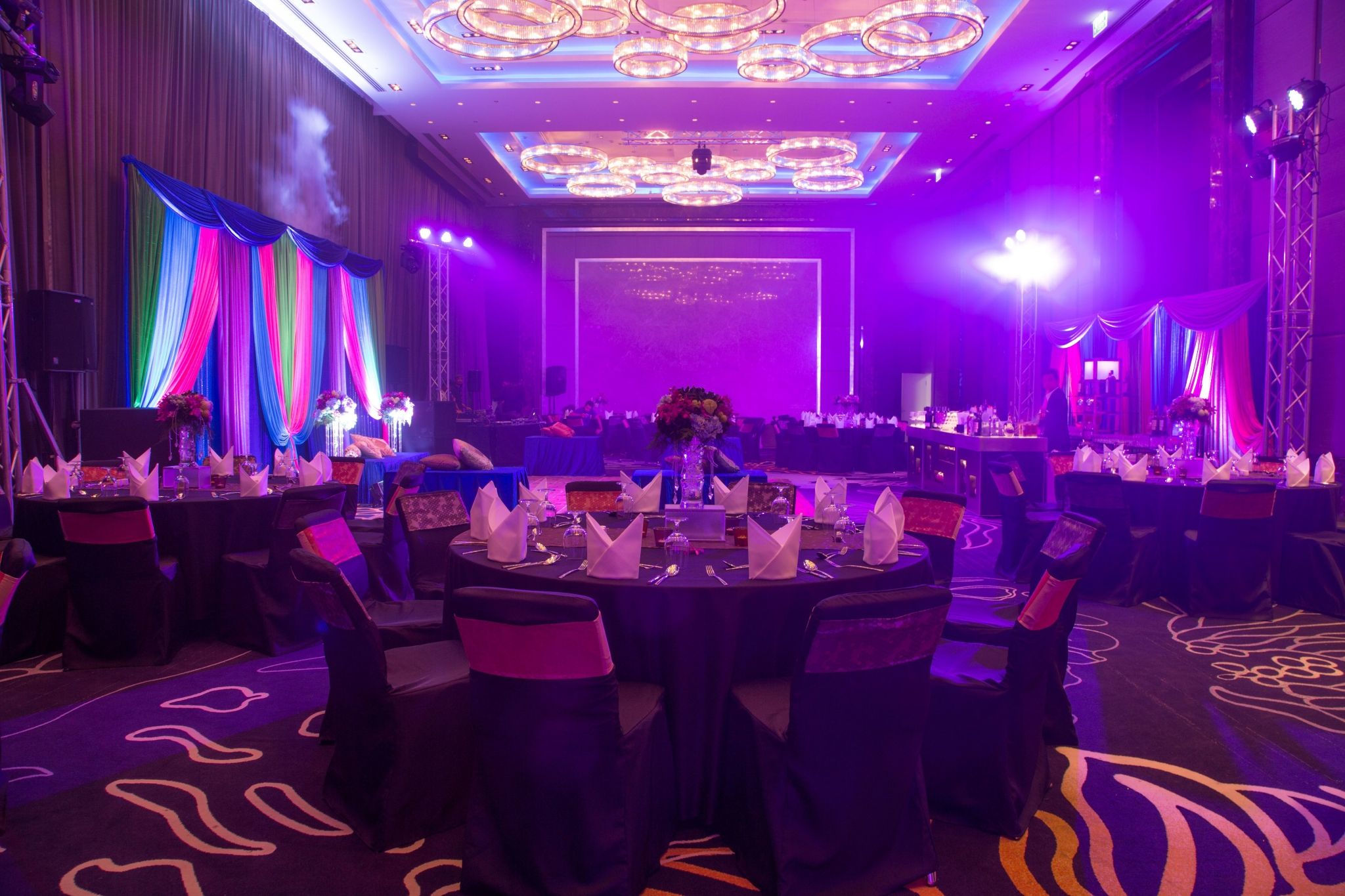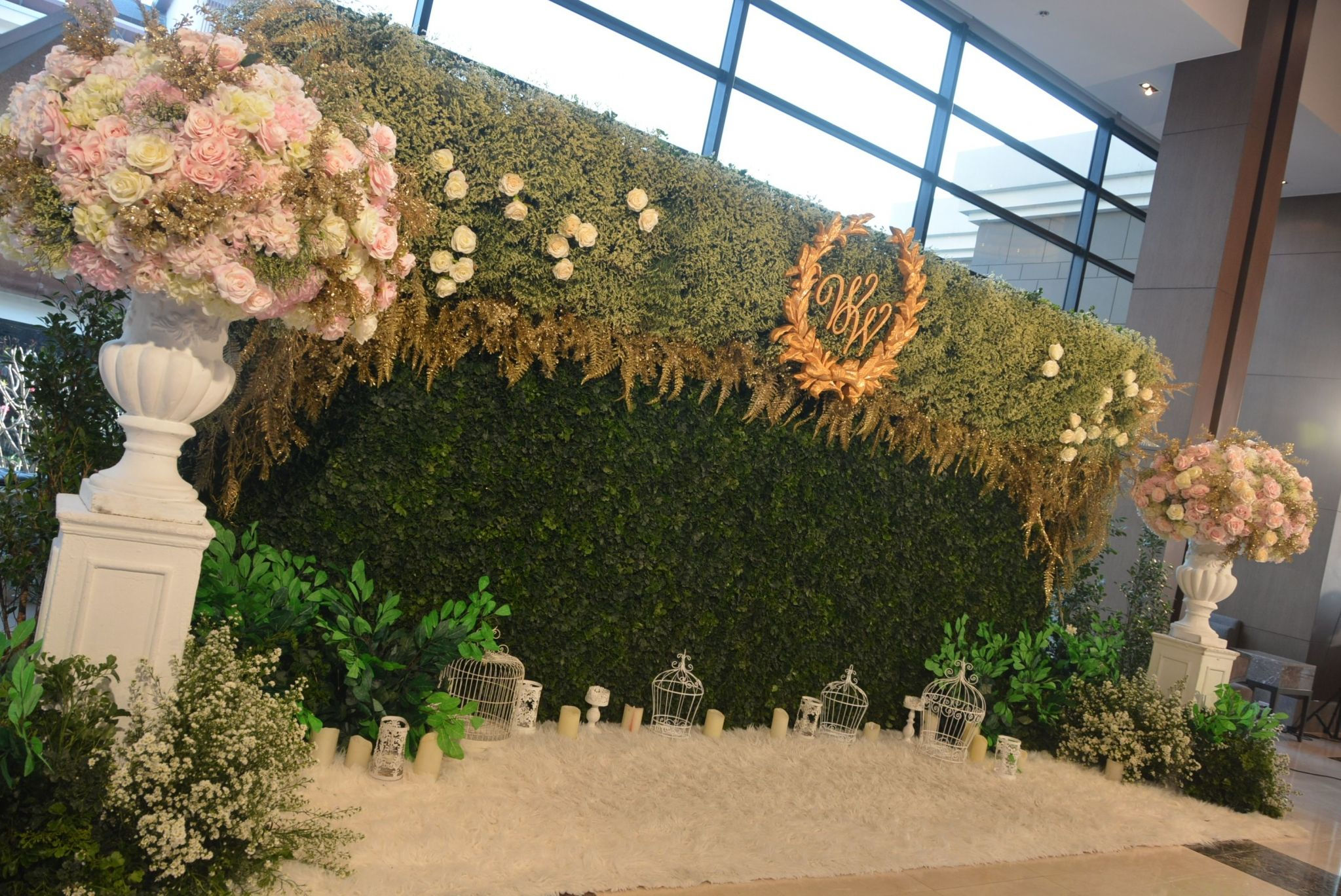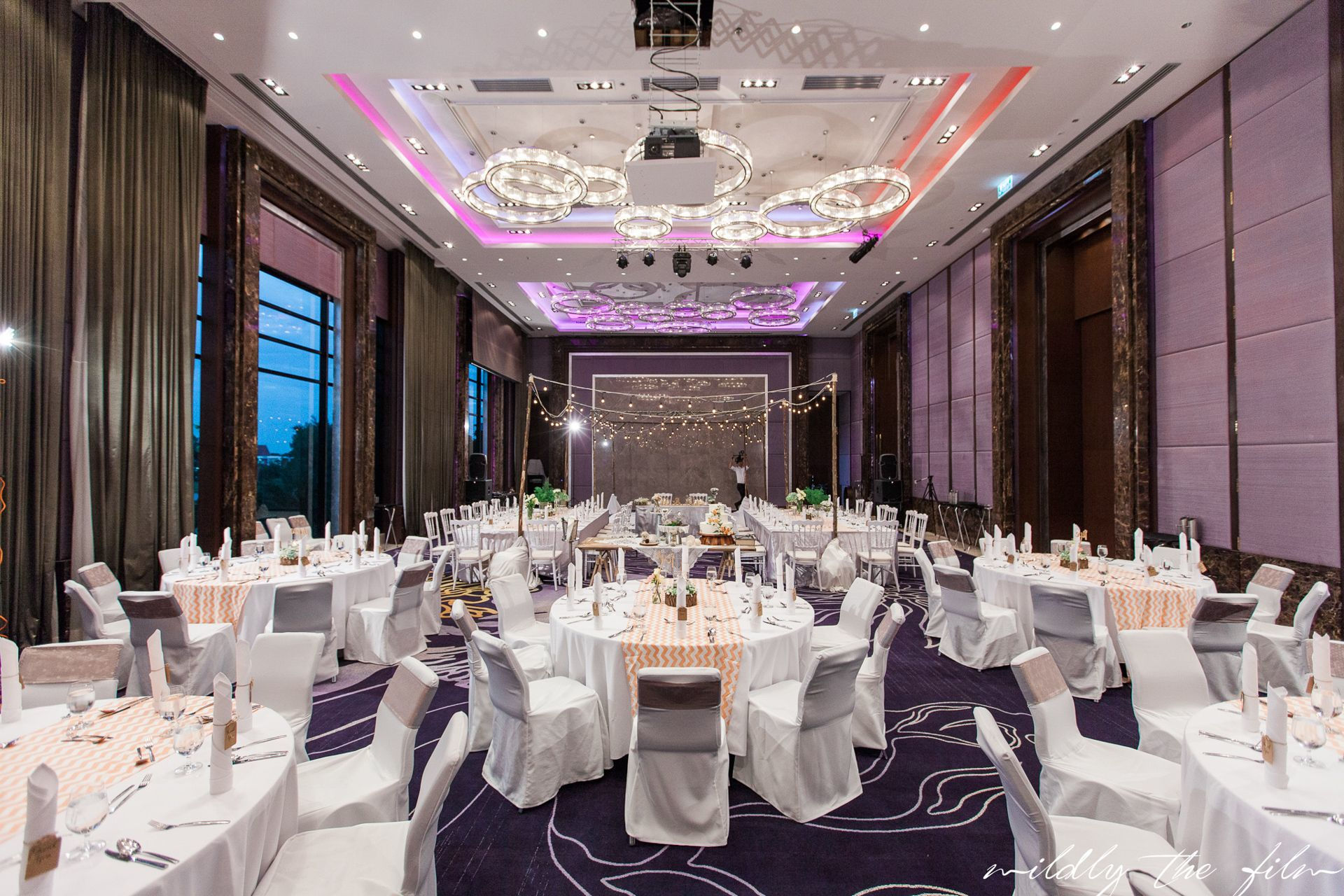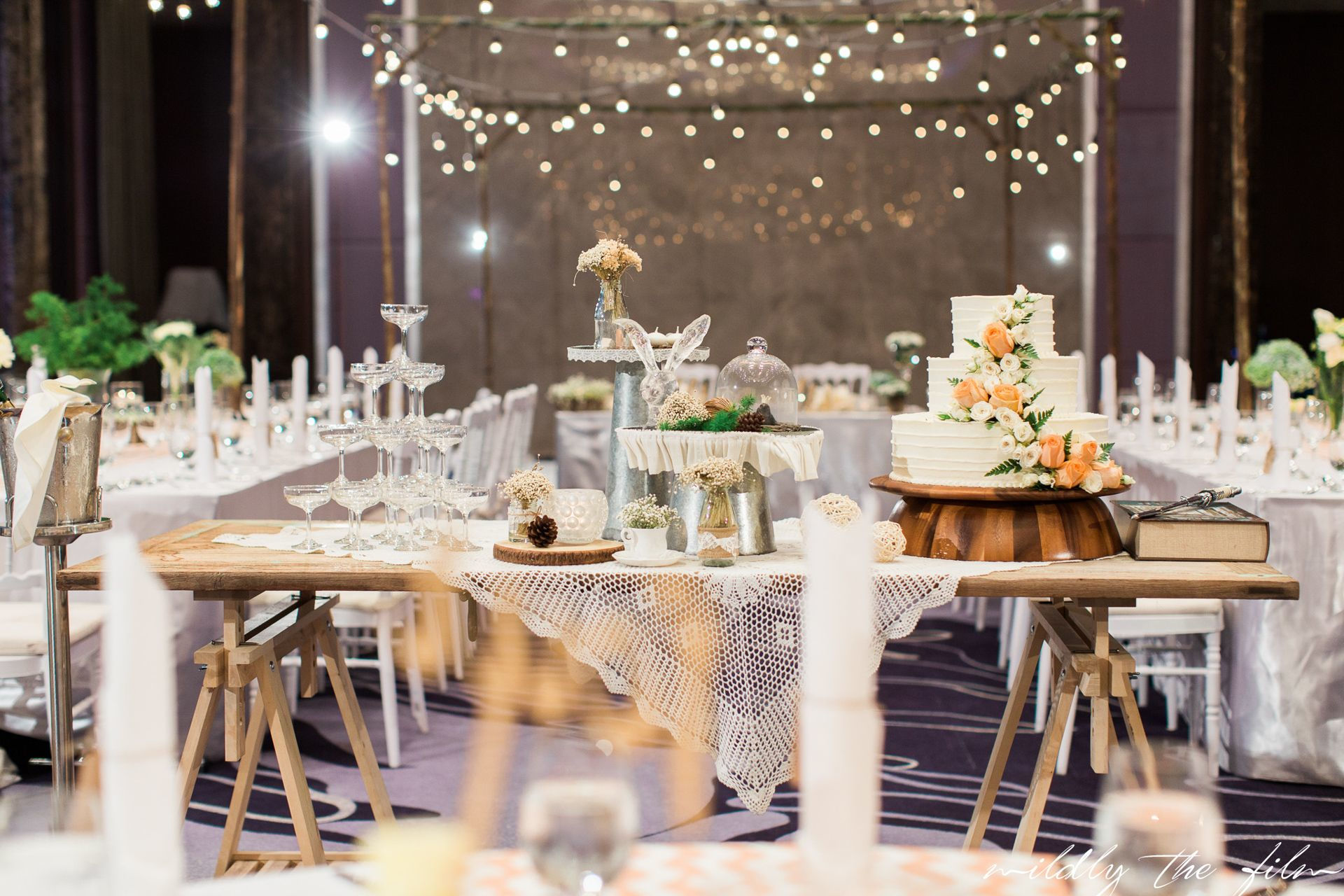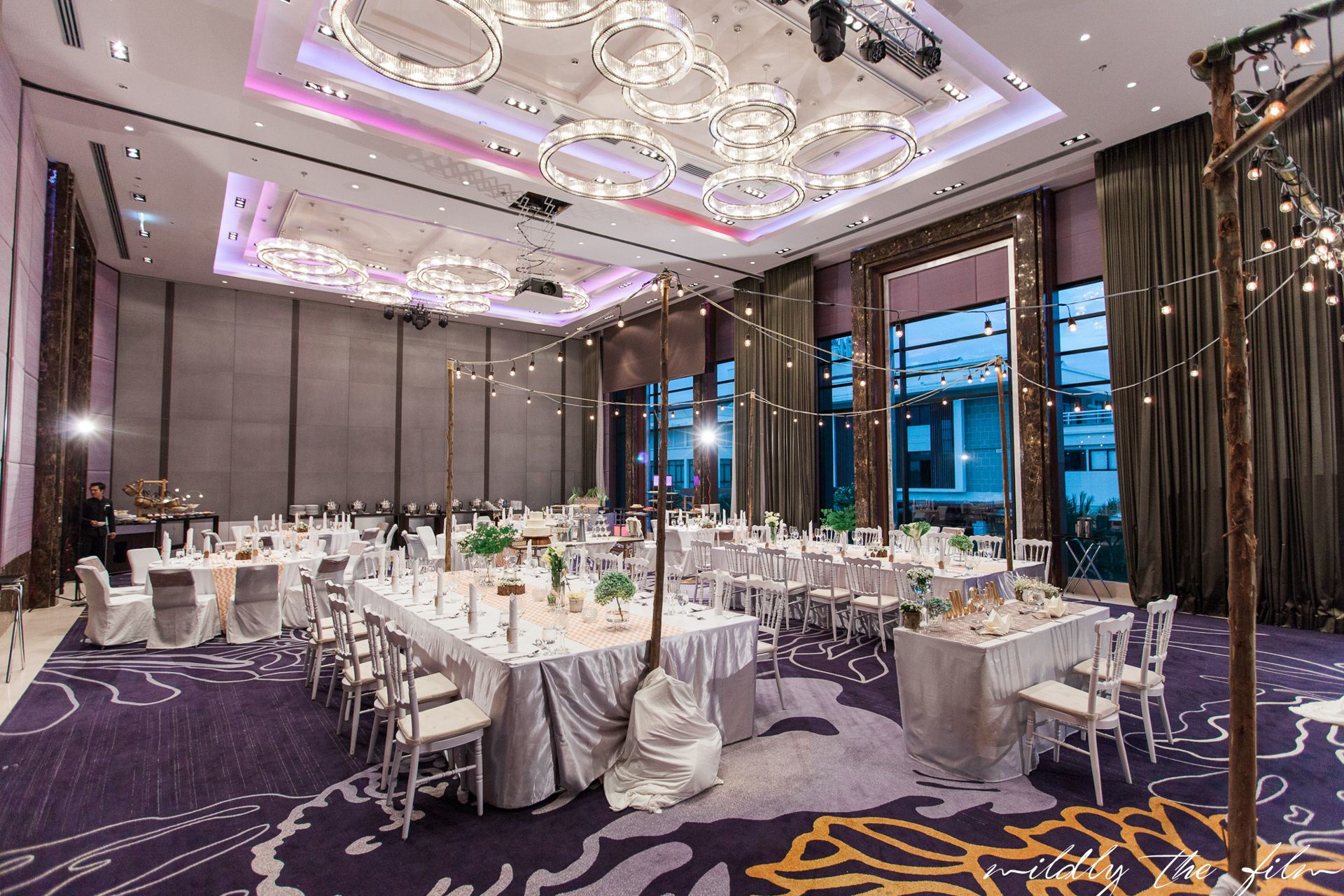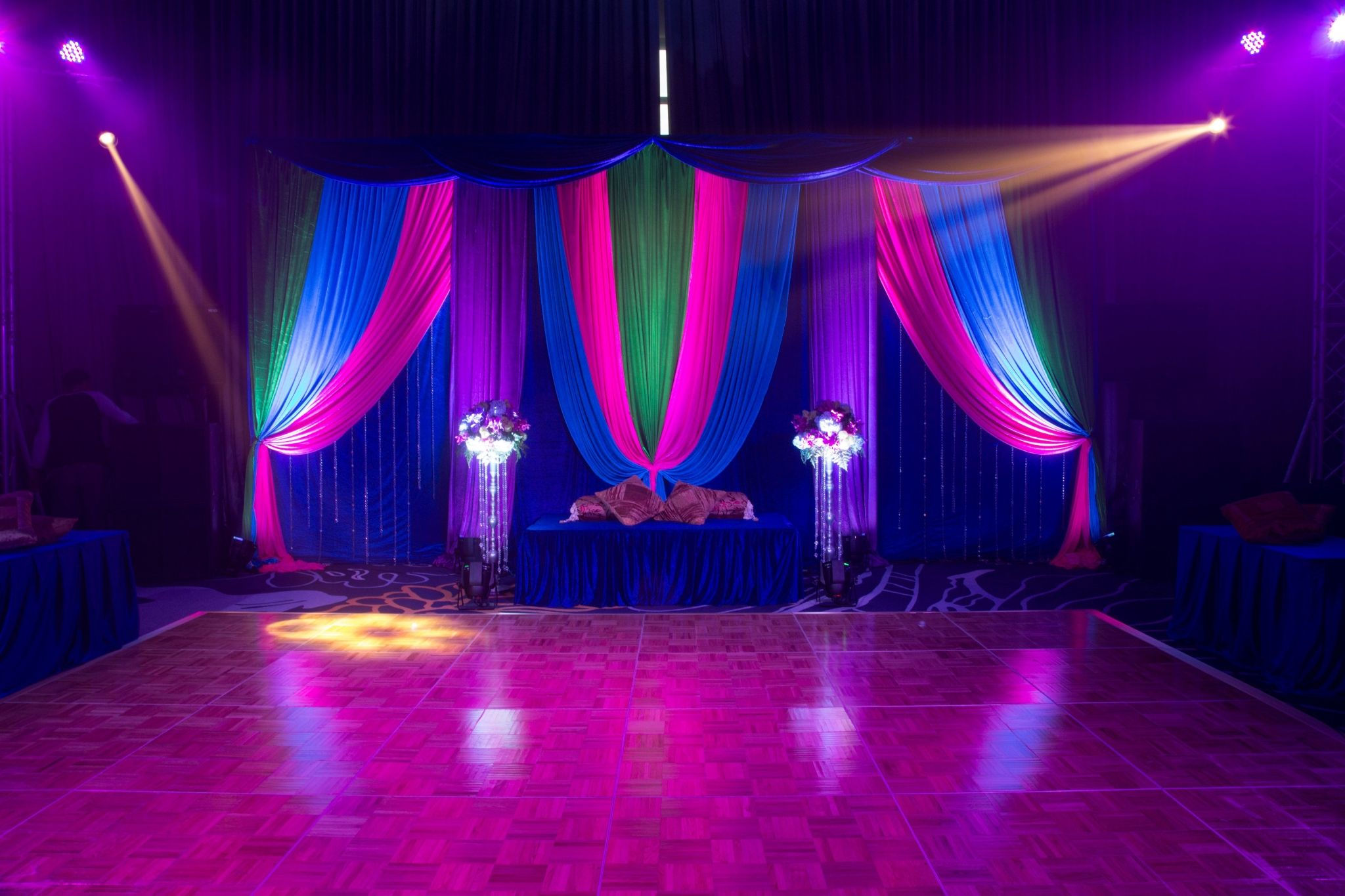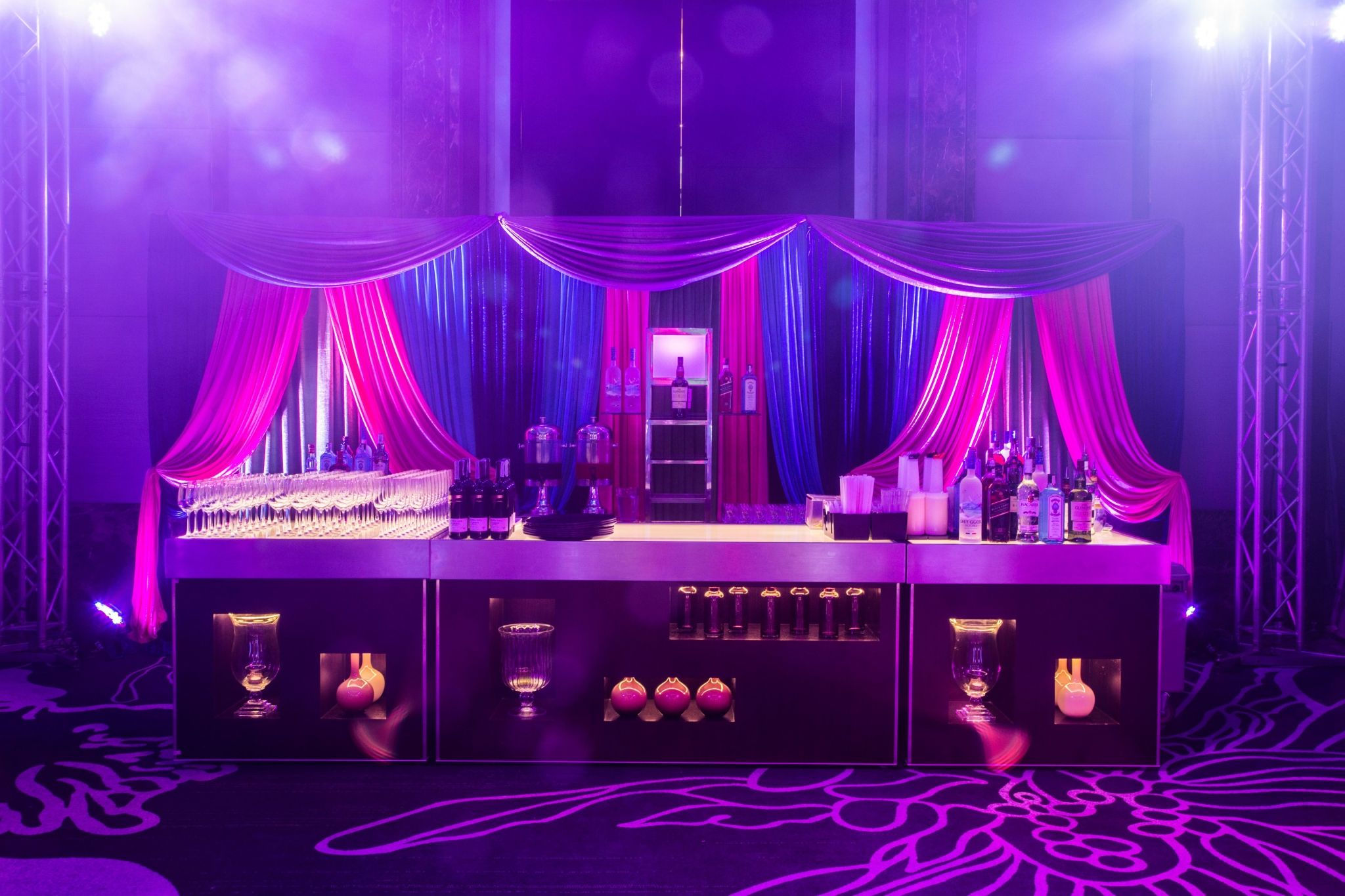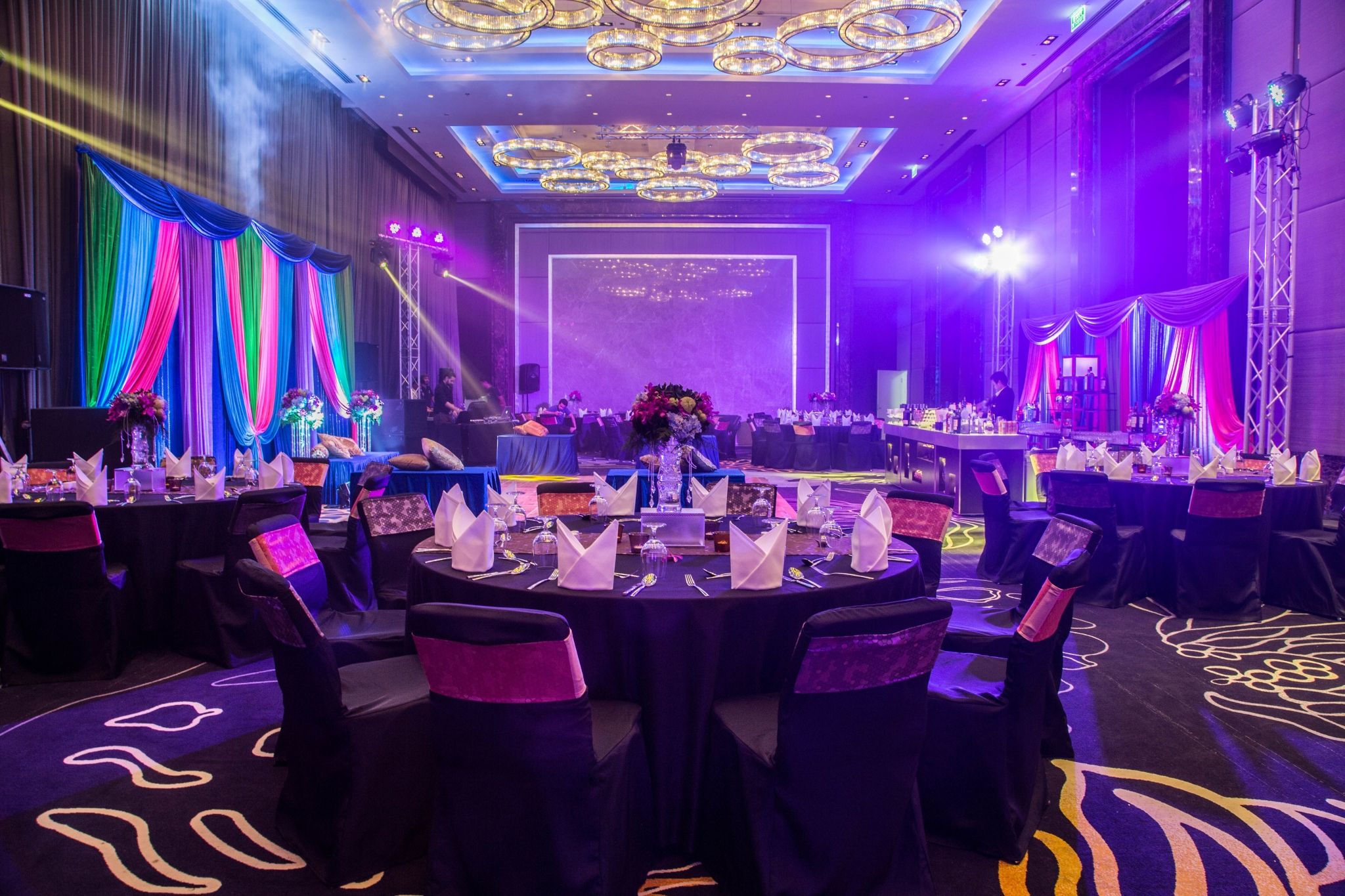 BALLROOM + GRANDE BALLROOM
For large-scale celebrations, our pillarless, 370-square-metre Grande Ballroom can host receptions of up to 350. Sip champagne as the evening's soft light filters through floor-to-ceiling windows that overlook the golf course. For more intimate celebrations, the Grande Ballroom can be divided into three smaller spaces. The 229-square-metre Grande Foyer provides a sophisticated pre-function area that includes both indoor and outdoor spaces for cocktail parties of up to 200 guests.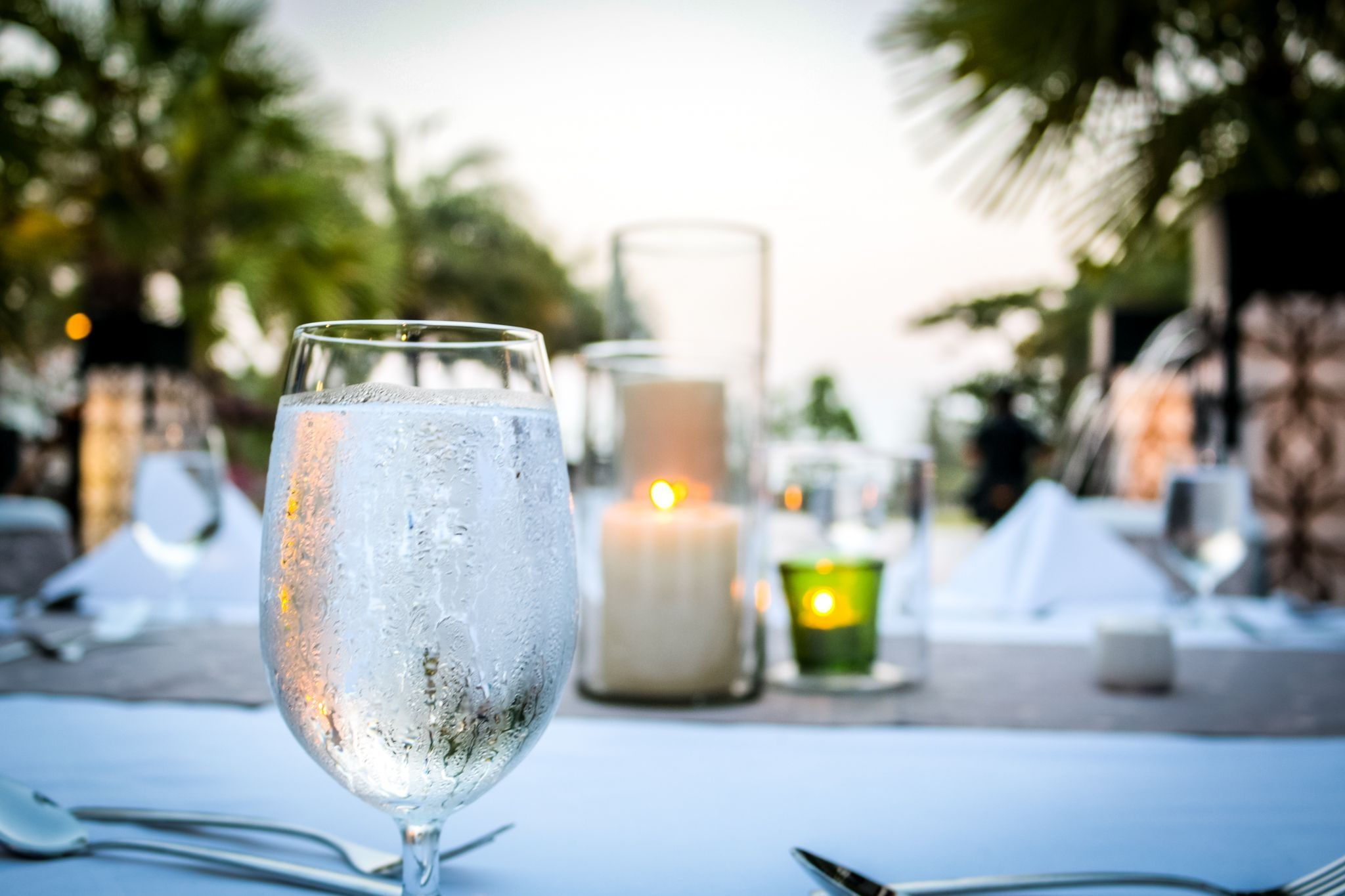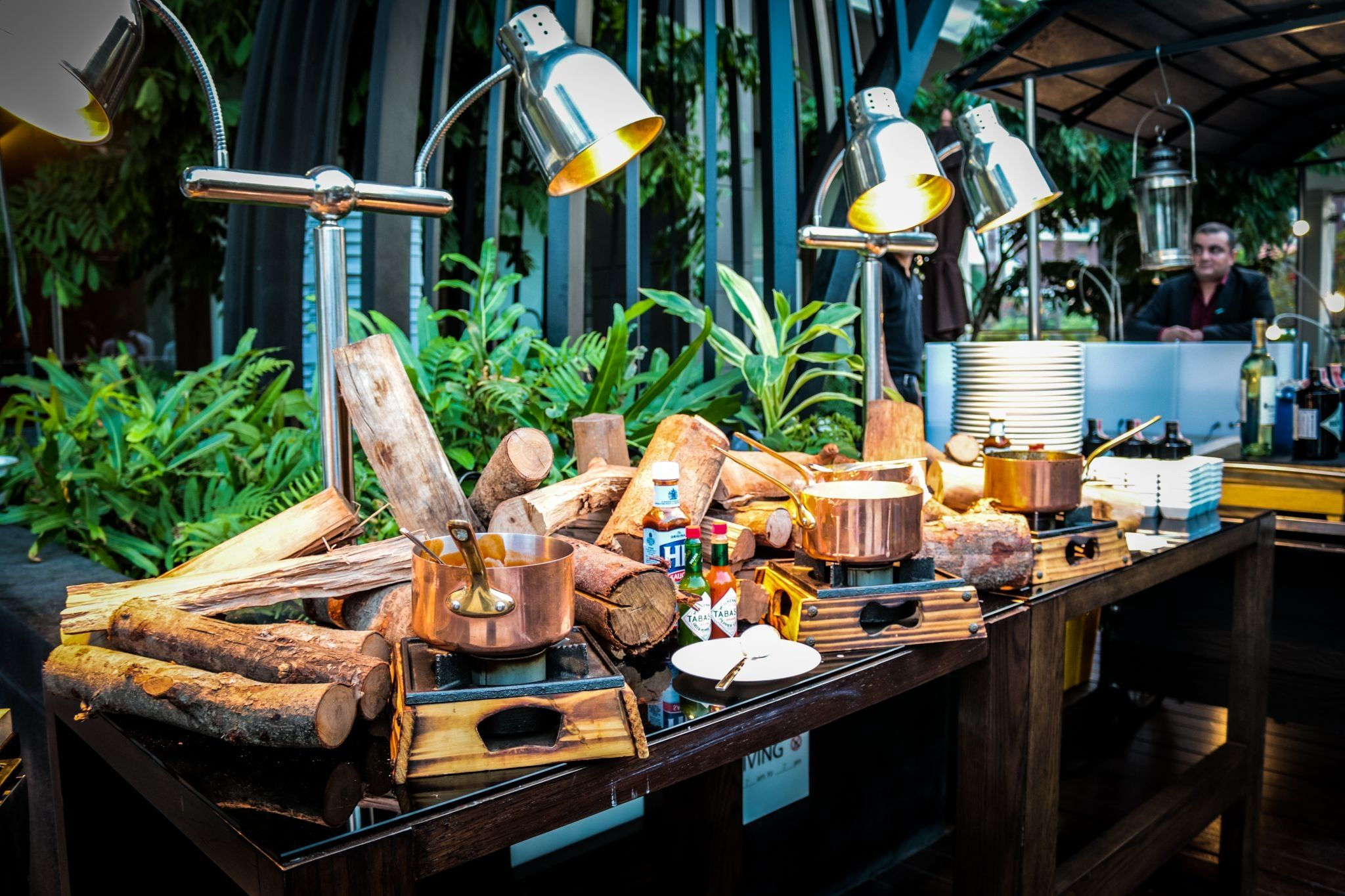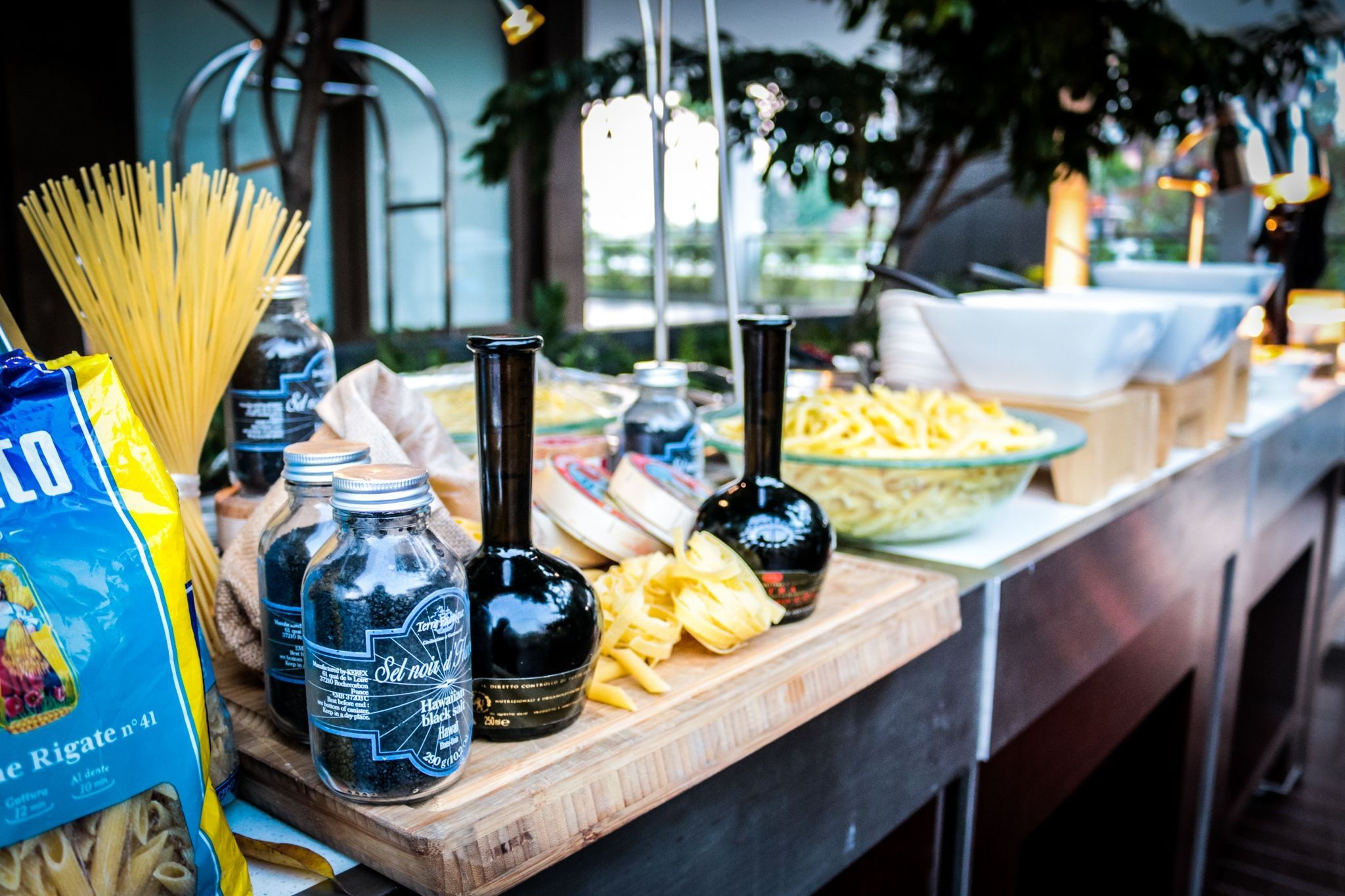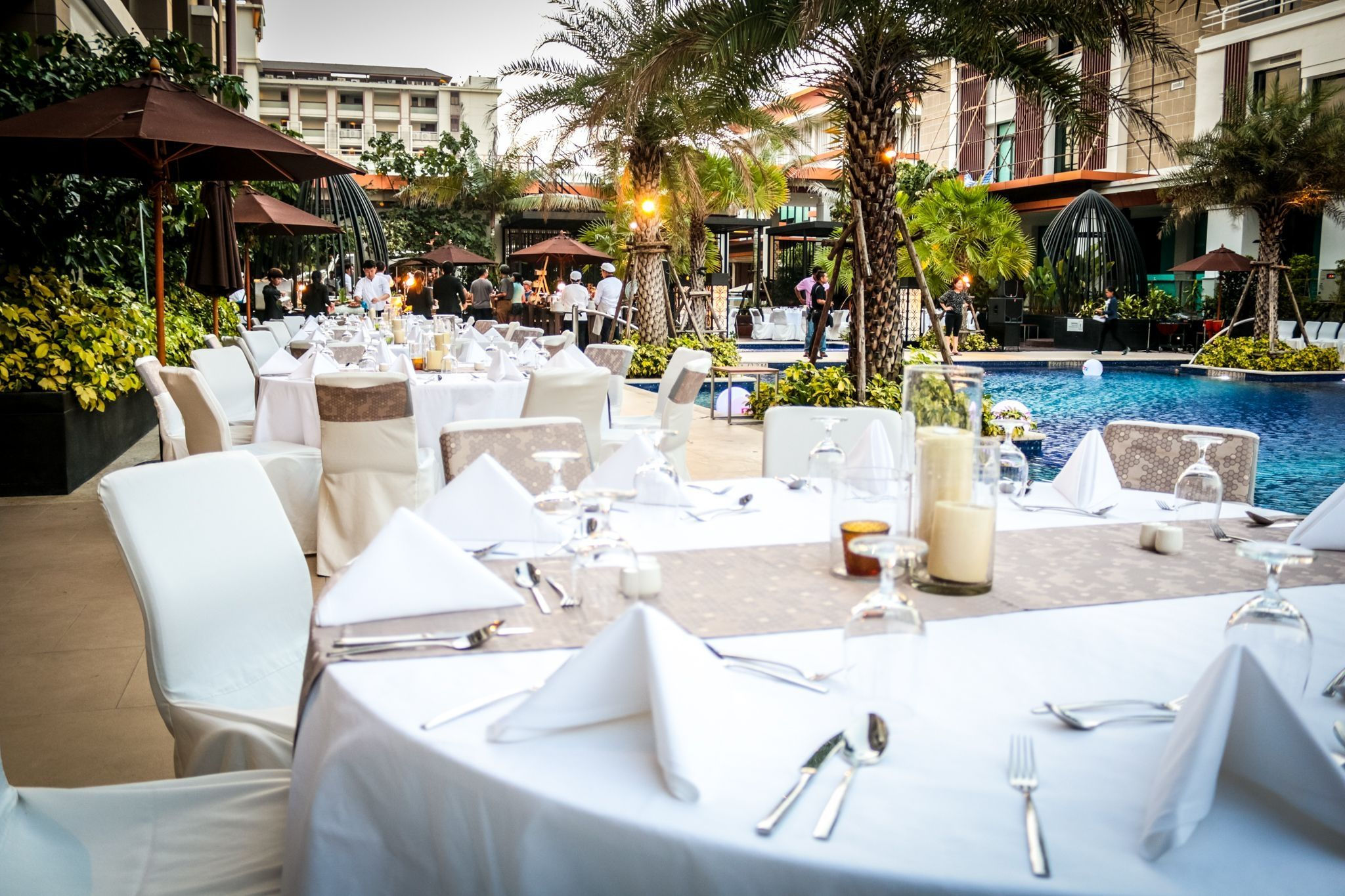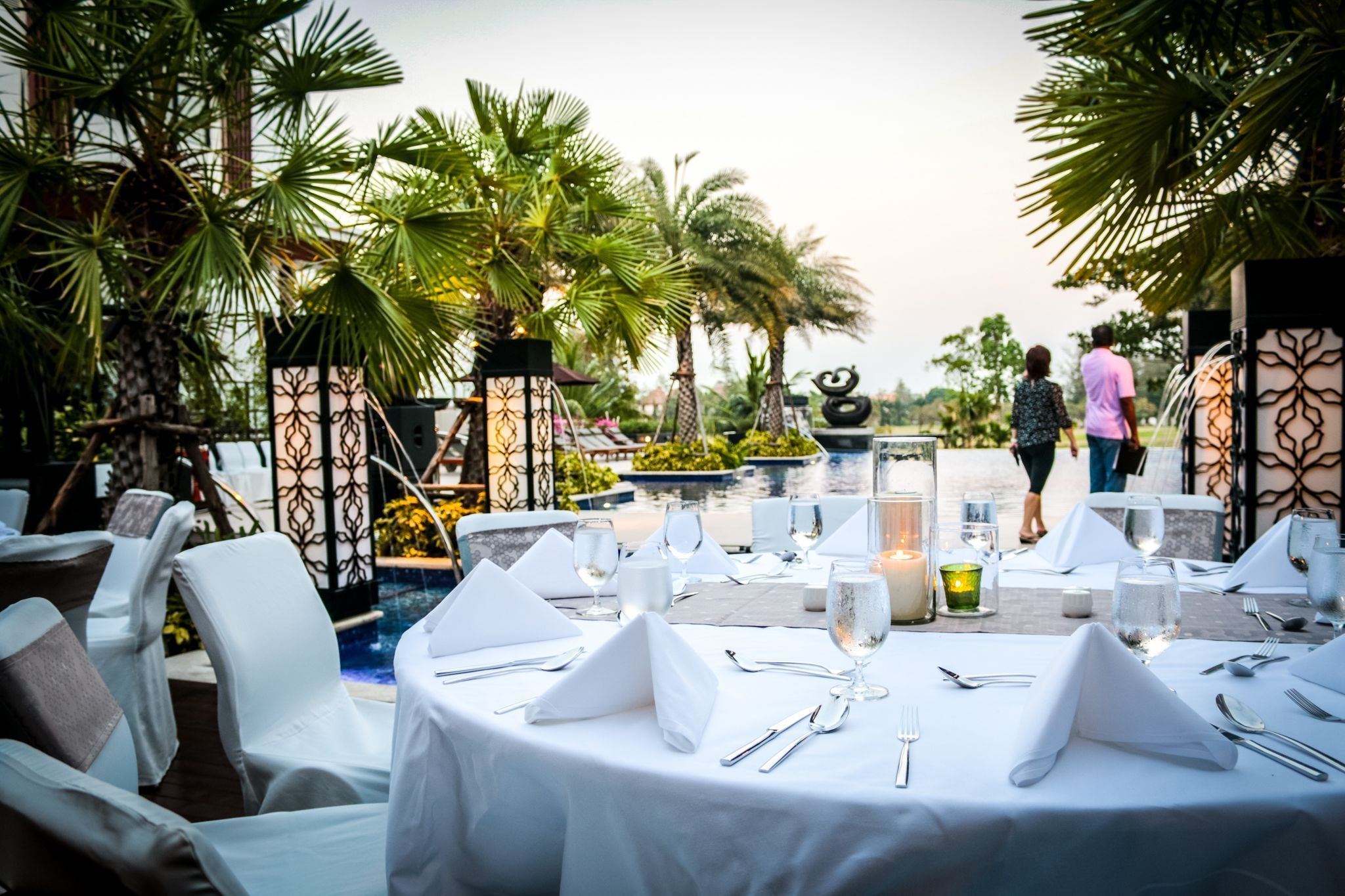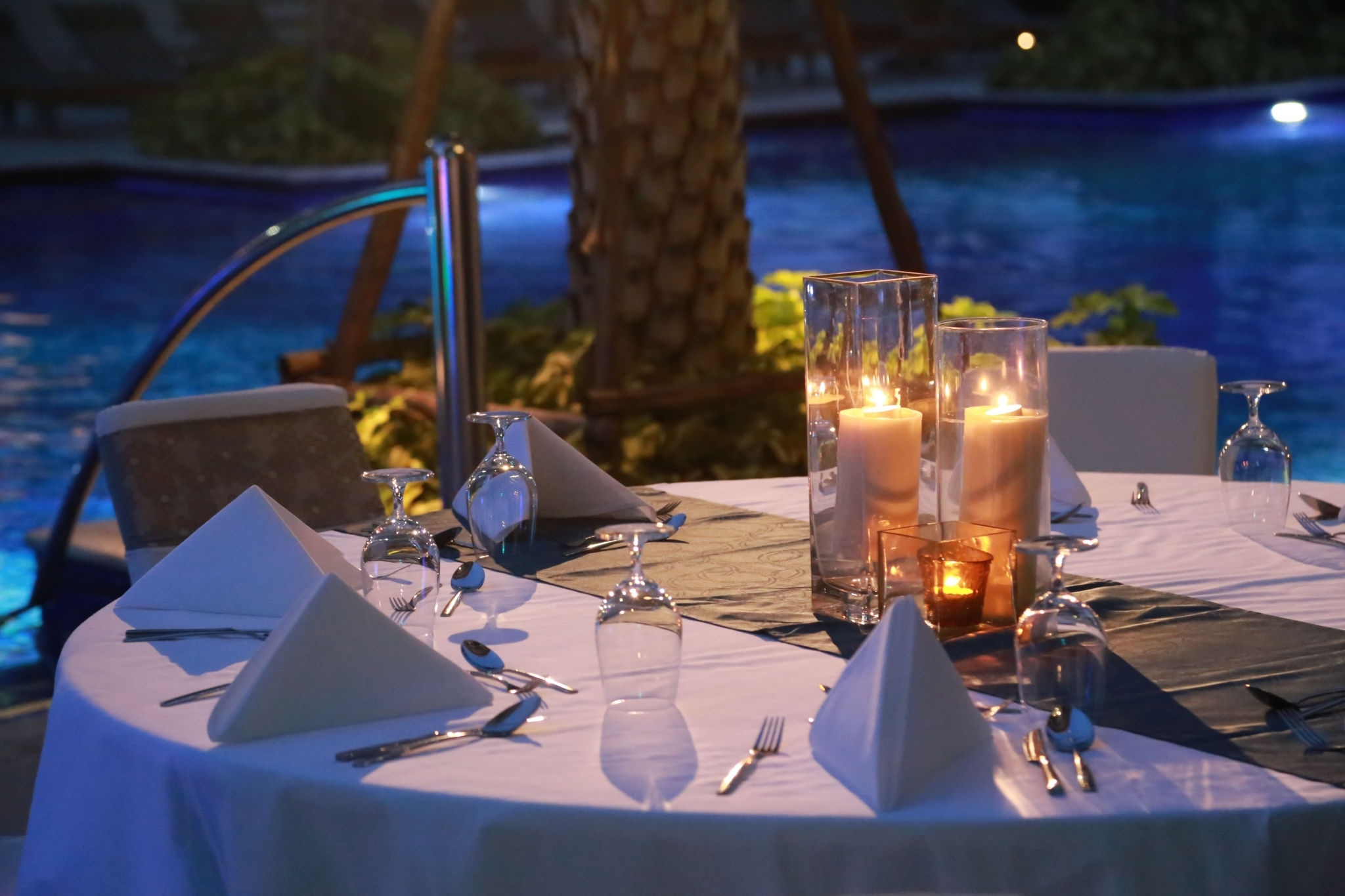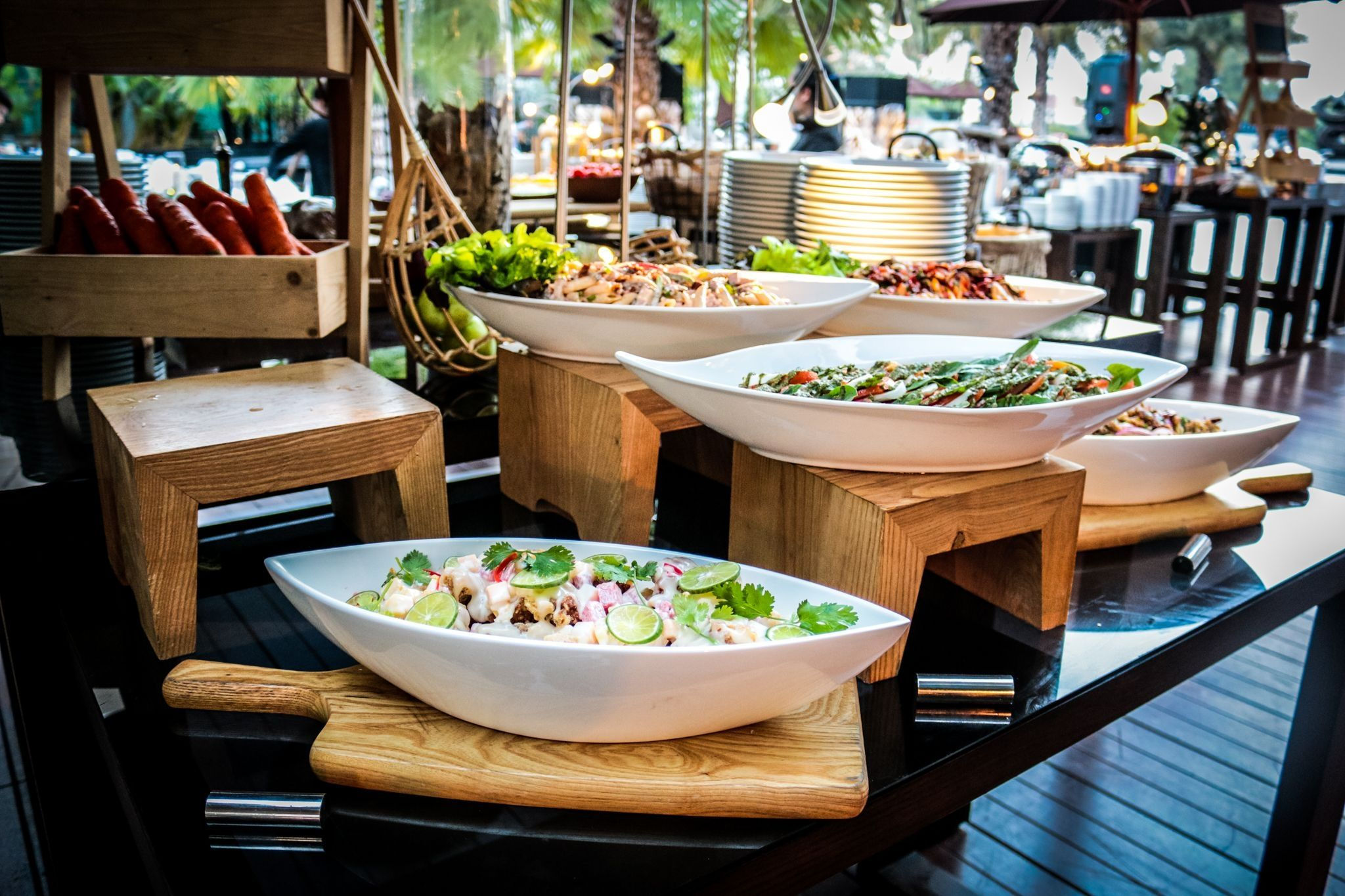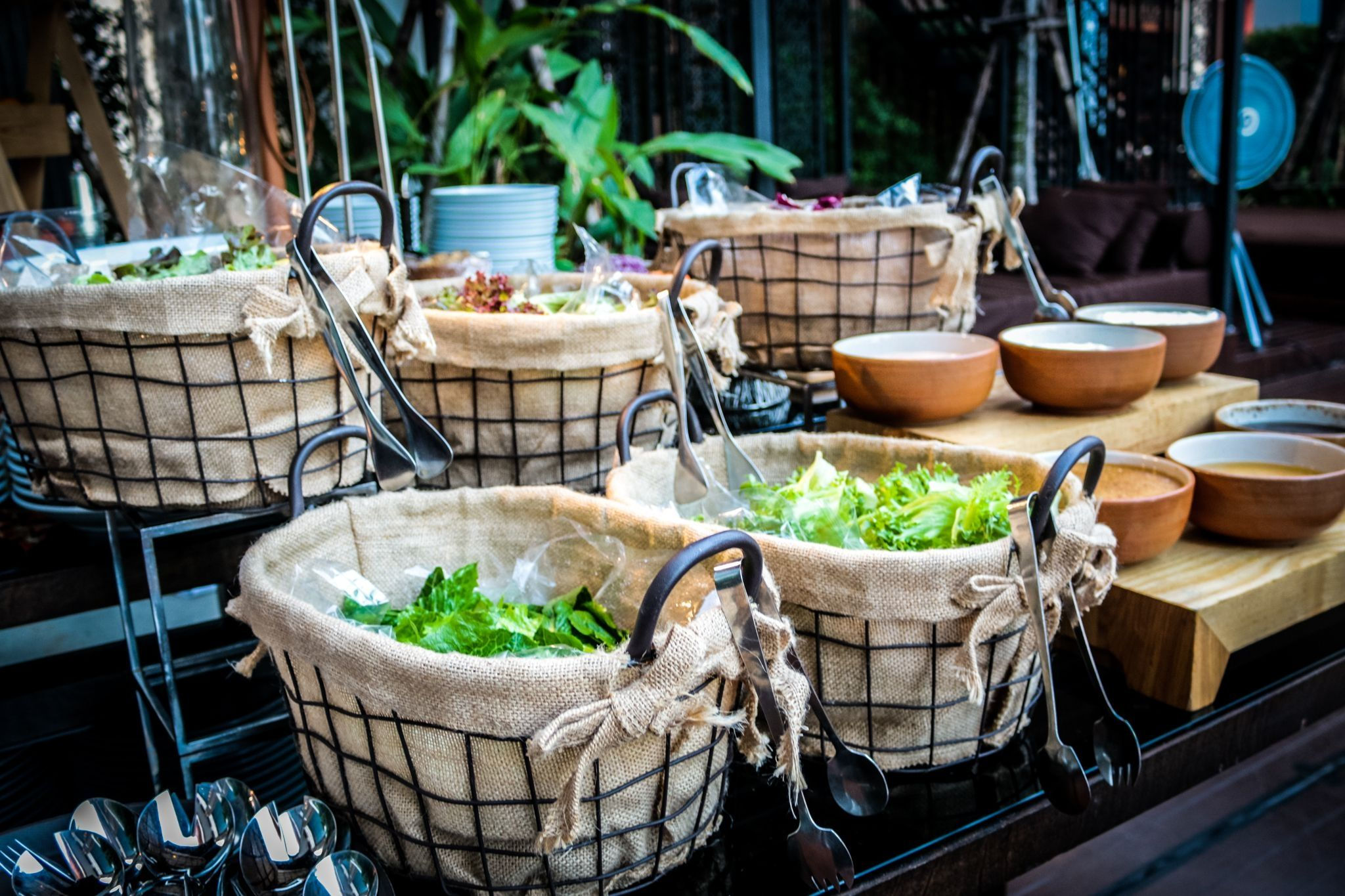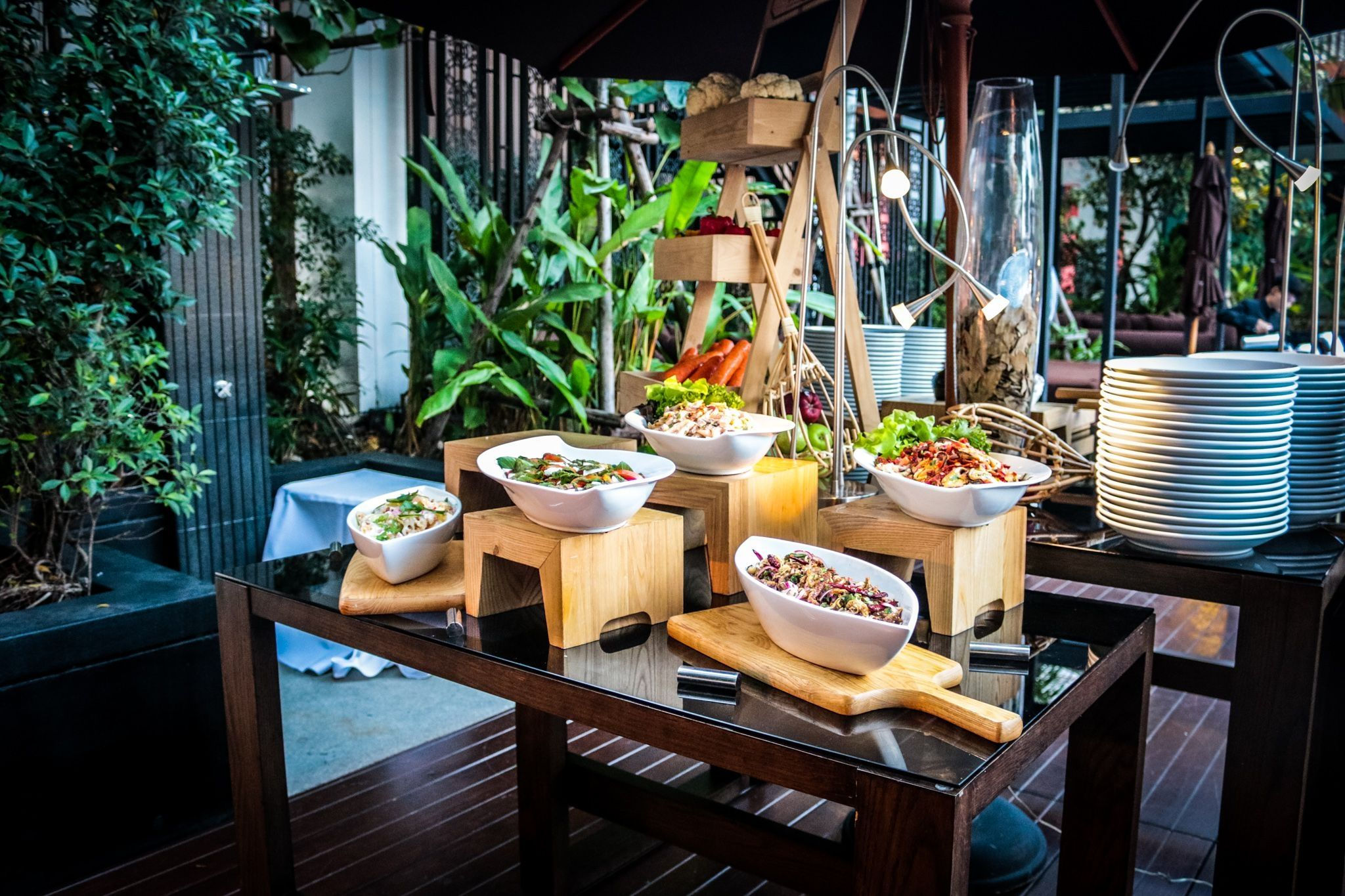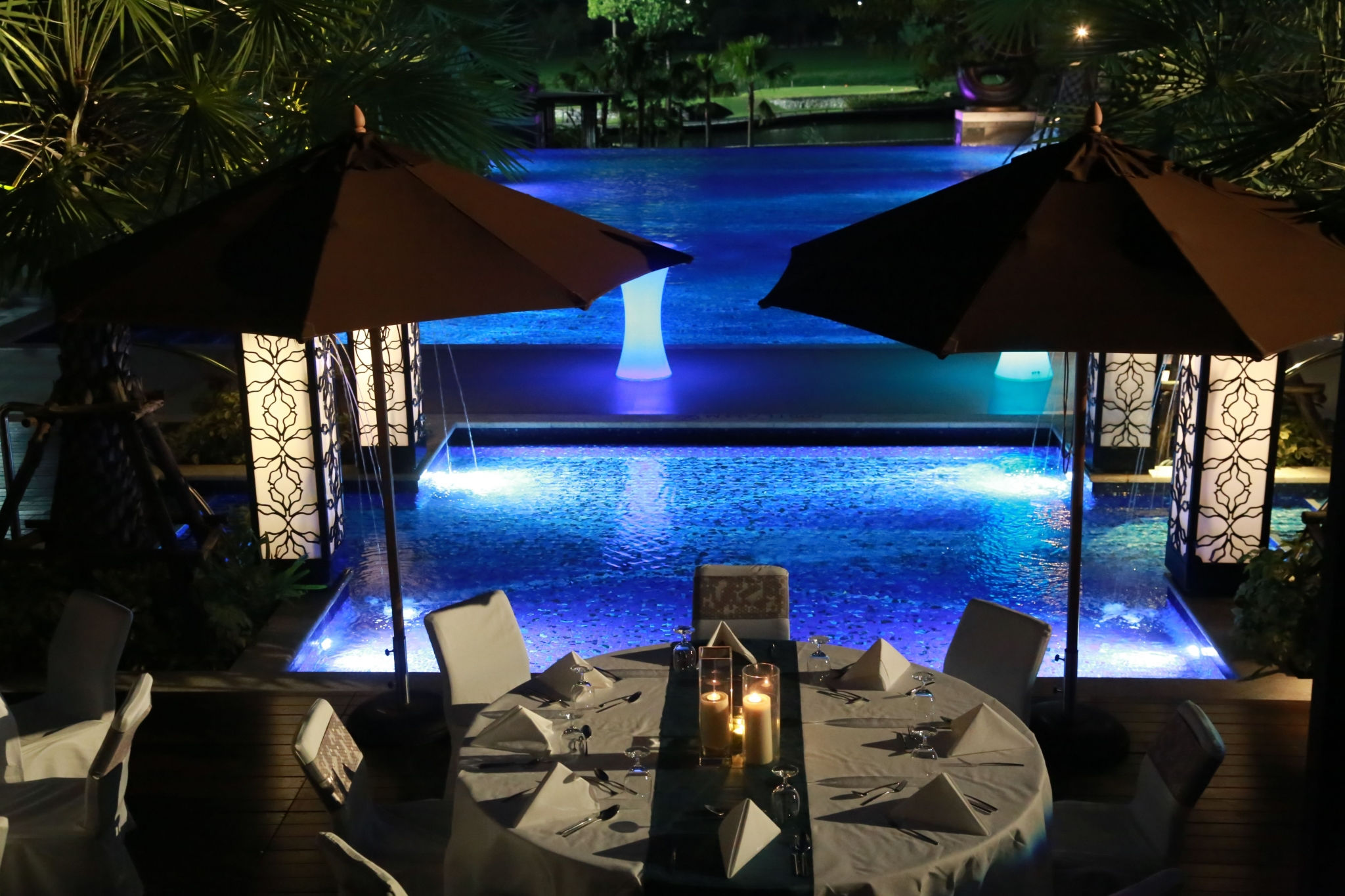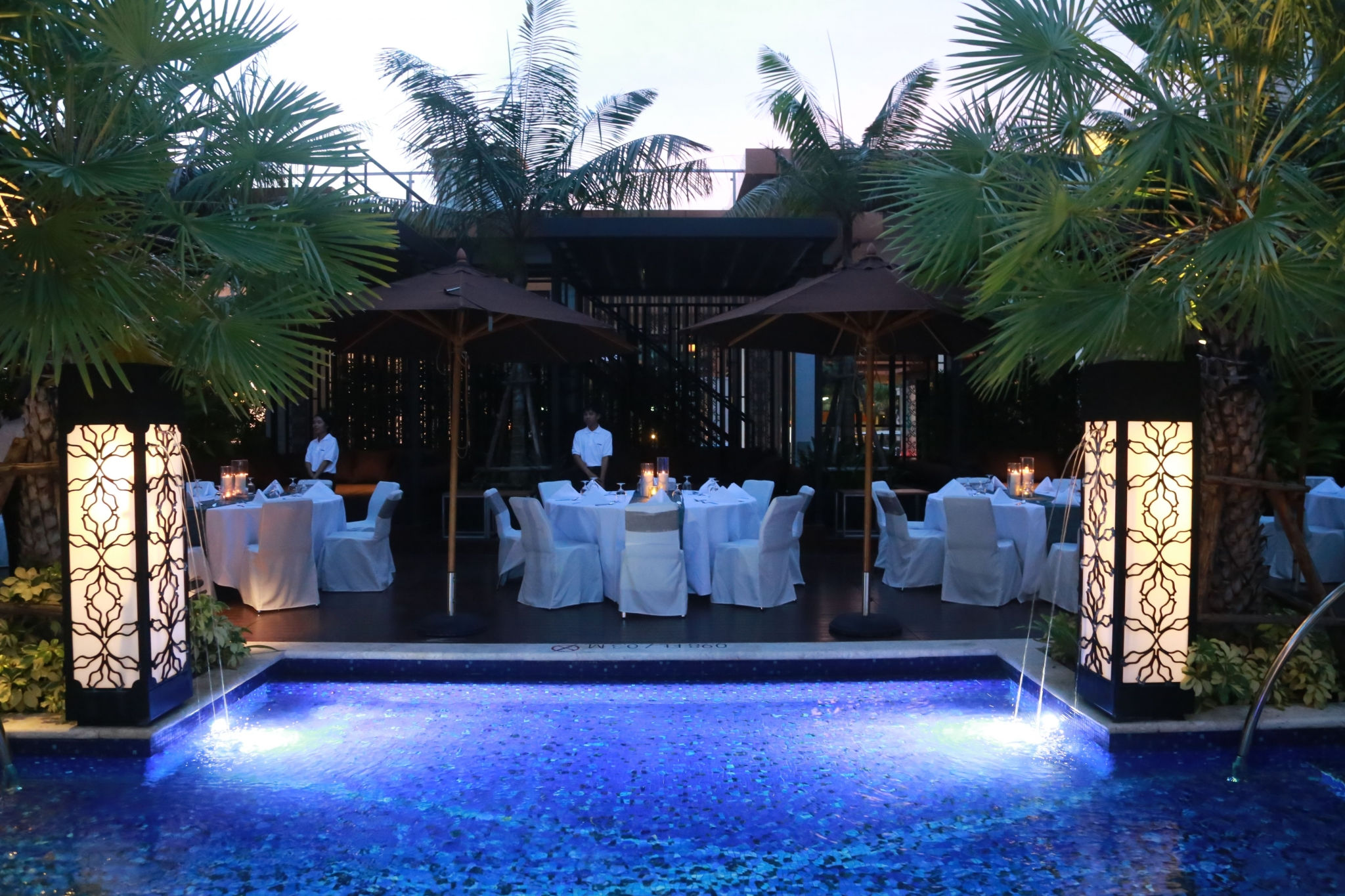 INFINITY POOL
The pool's spacious wooden deck is furnished with lounge chairs, and surrounding palm trees provide ample shade from the midday heat. Infinity Pool side is a great venue for weddings, engagement parties, social gathering and small cocktail party. The venue's capacity is between 30 - 150 guests.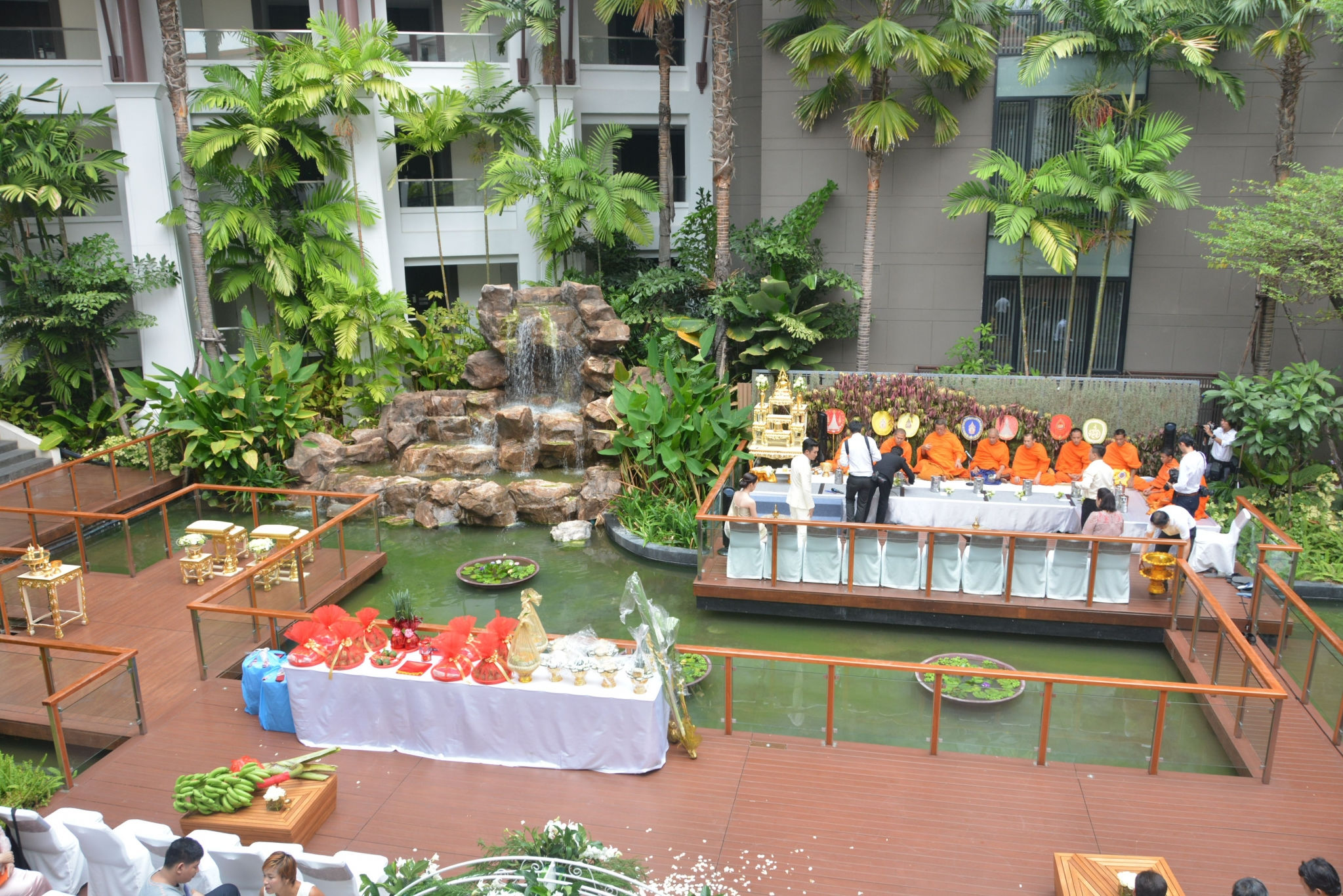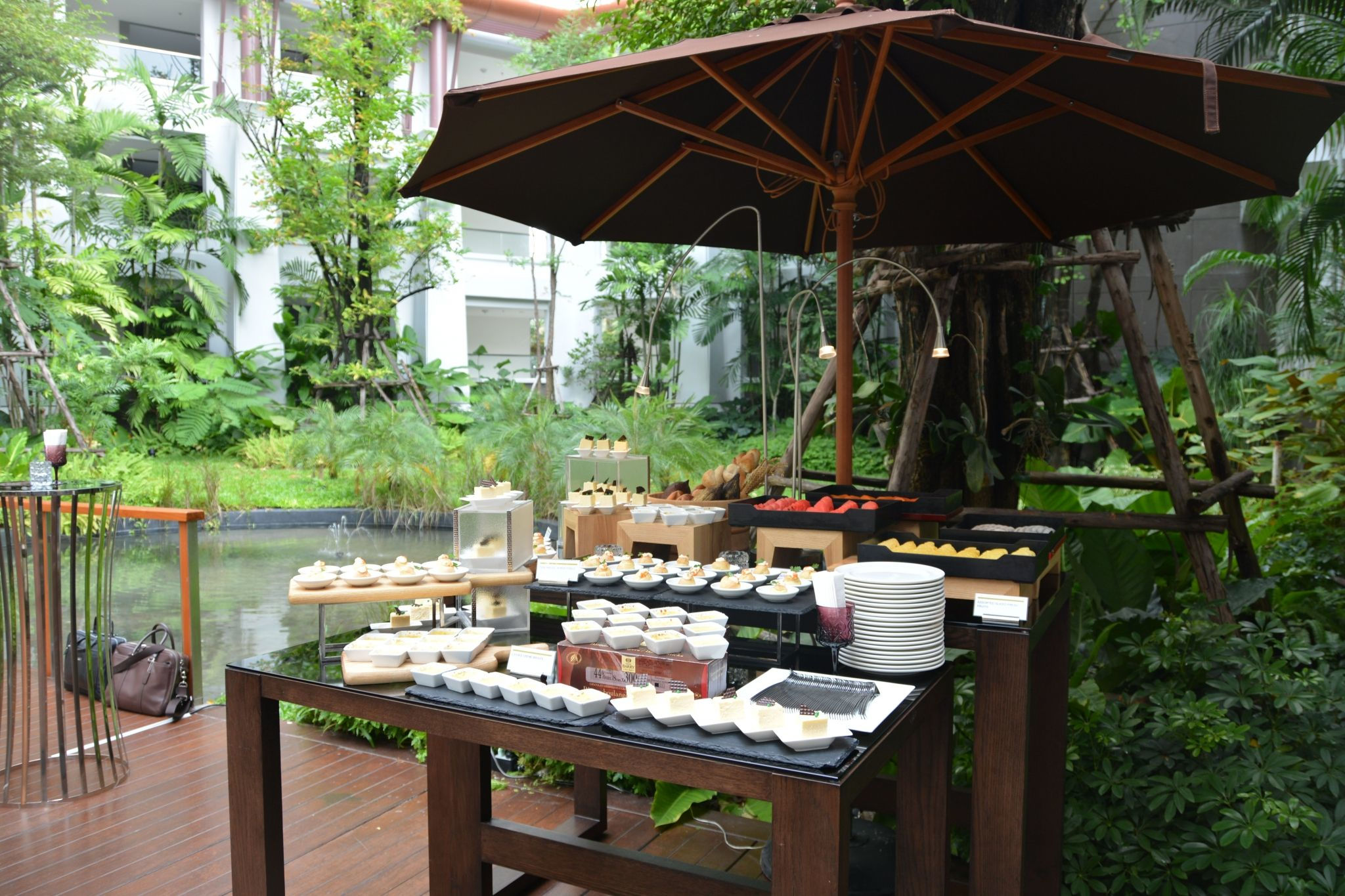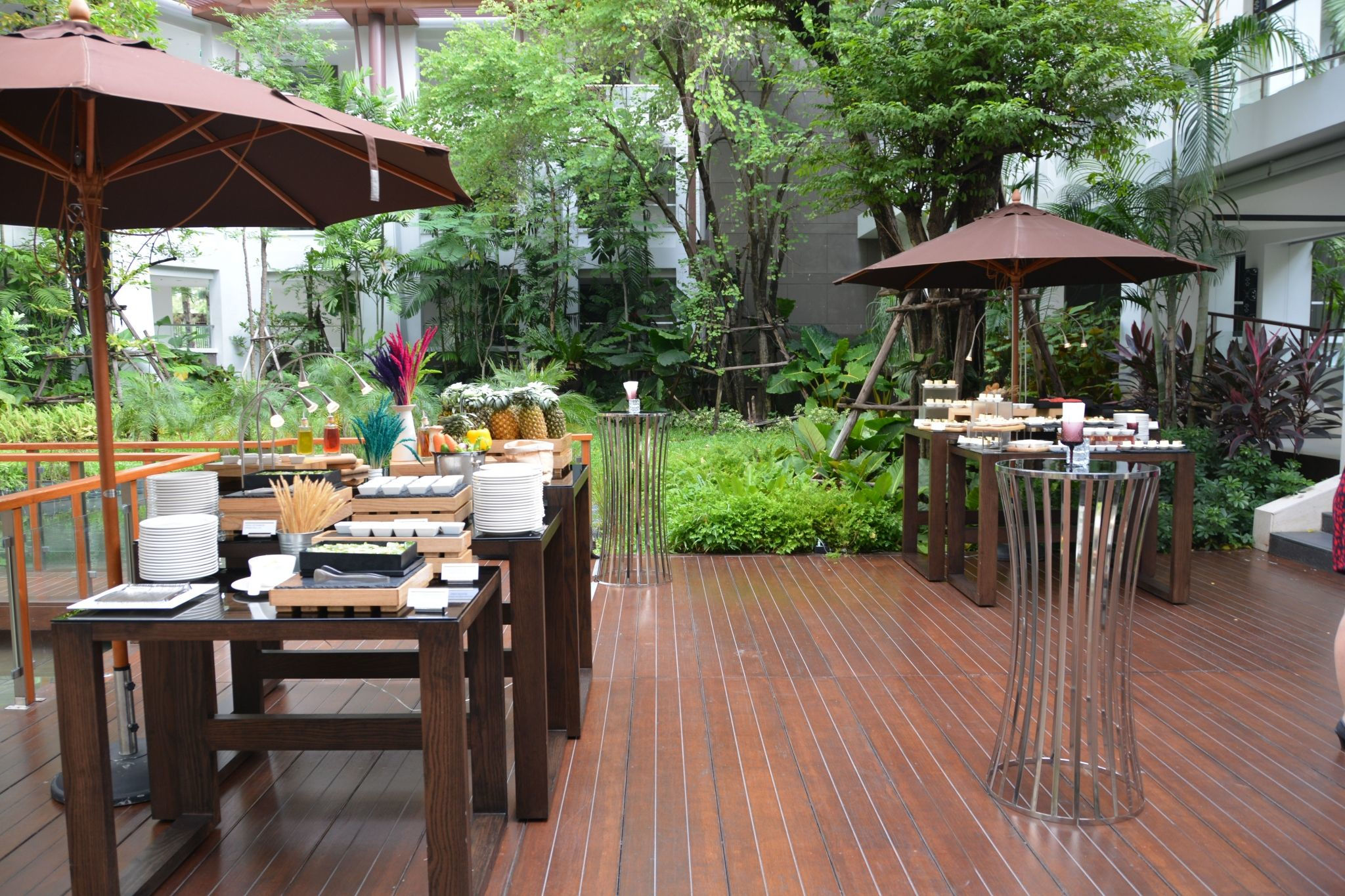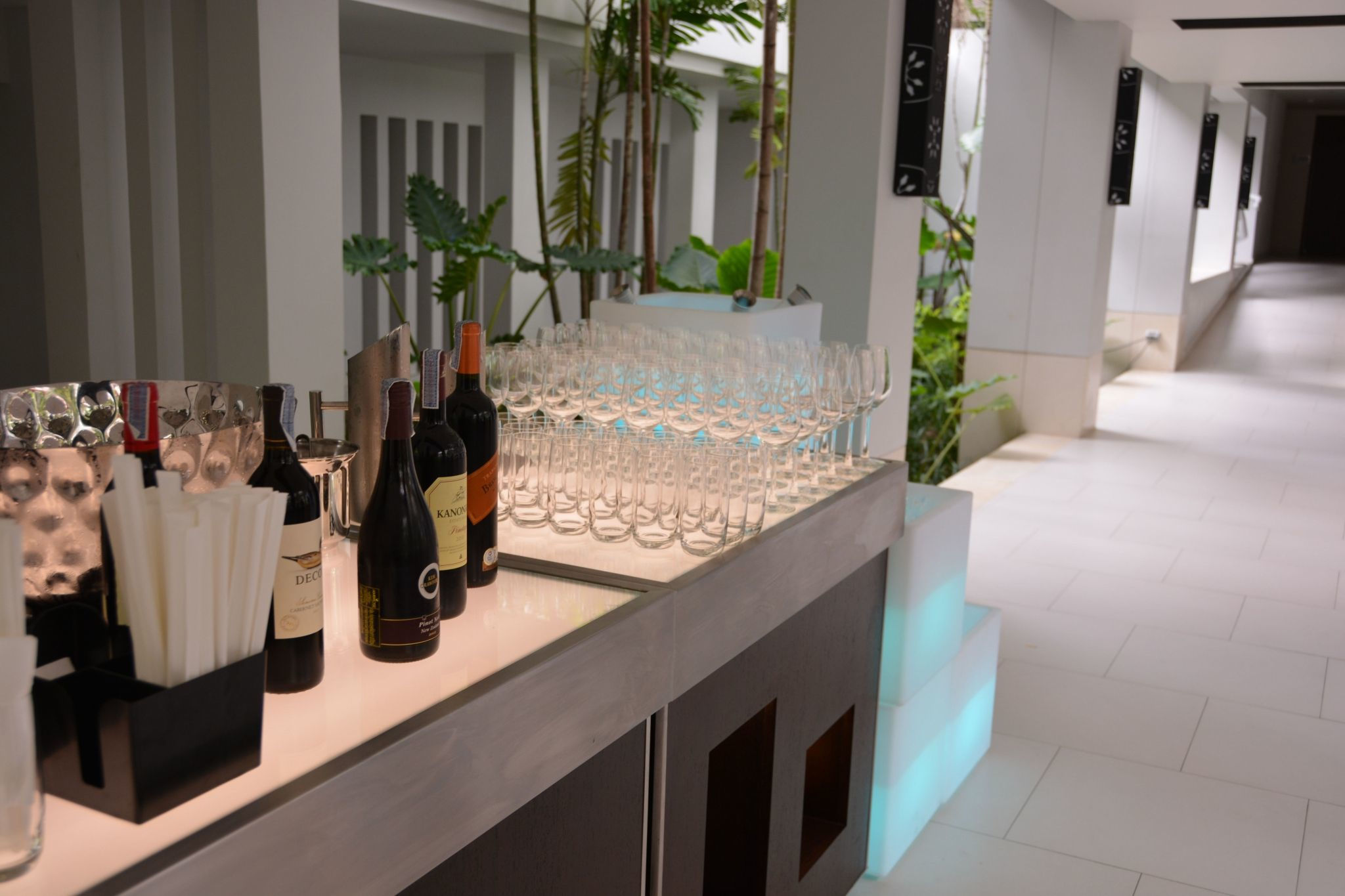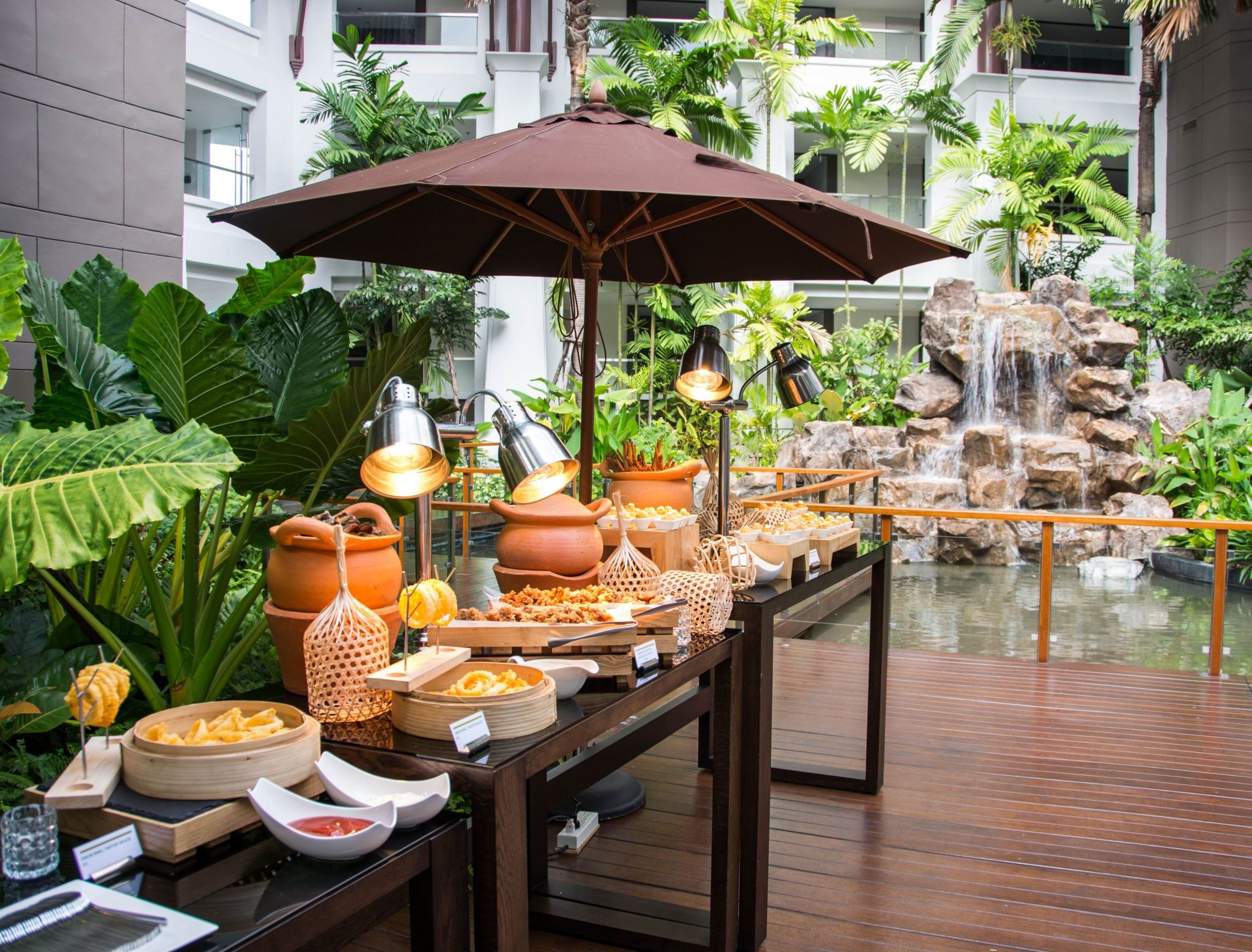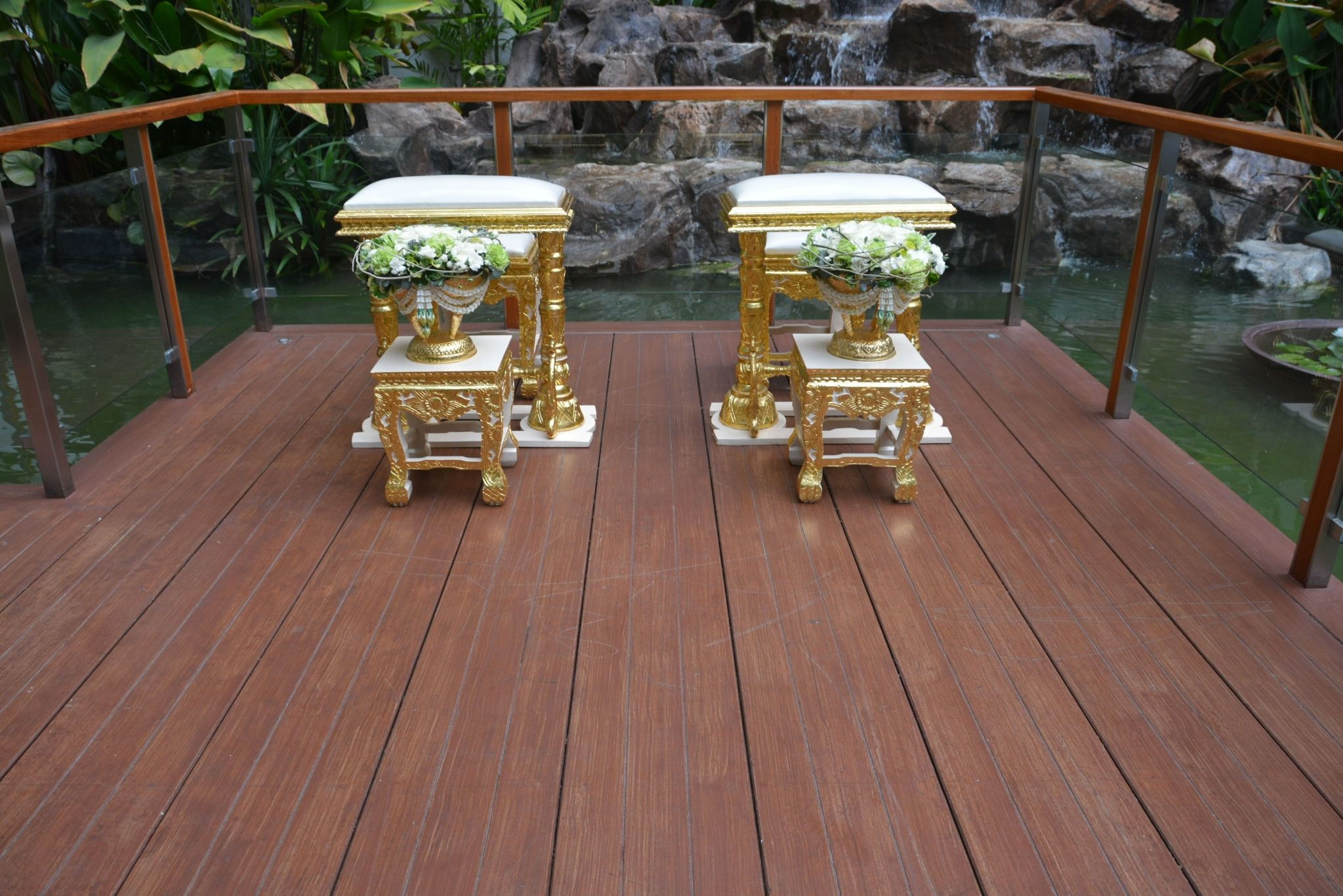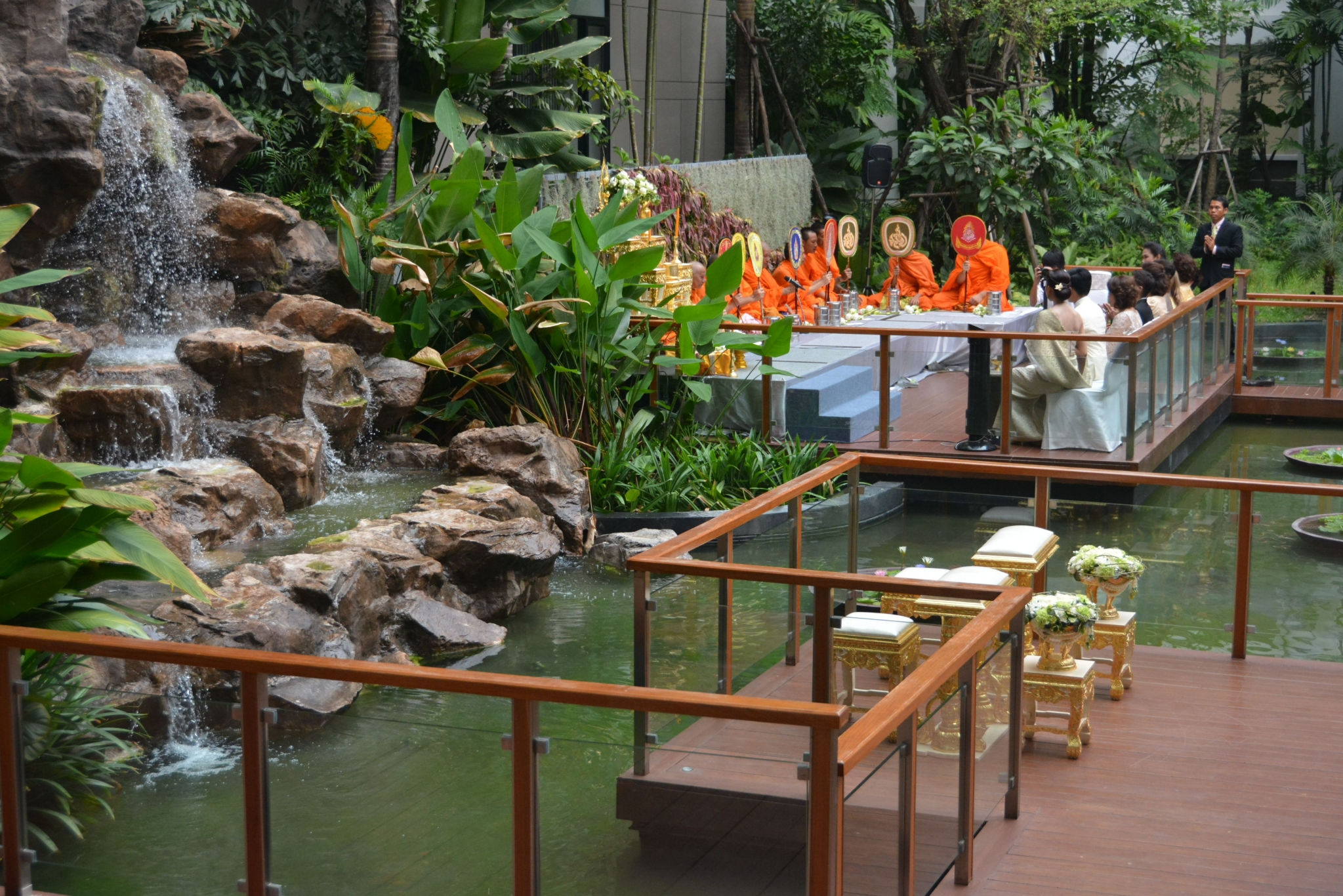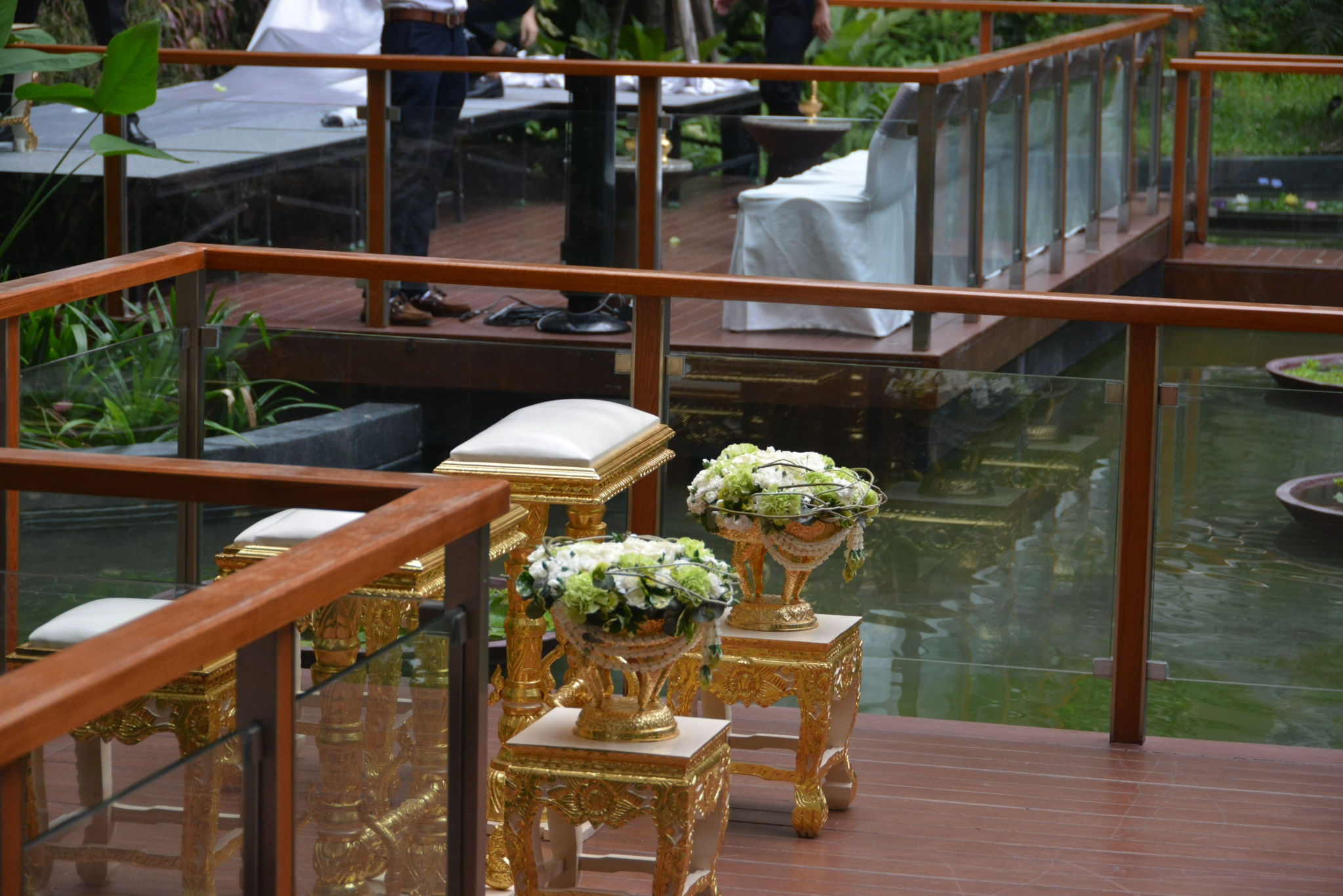 DISCOVERY COURTYARD
In the central section of the resort, further away from the lobby, this open-air venue providing a casually-inclined space for up to 30 guests. An exquisite courtyard surrounded by idyllic lotus ponds, water fountains and a wooden deck in full view of the gardens is a perfect medium sized venue for wedding ceremonies or blessings. Discovery Courtyard is conveniently located near the hotel lobby, Latitude 13°39' and Favola our signature Italian Restaurant.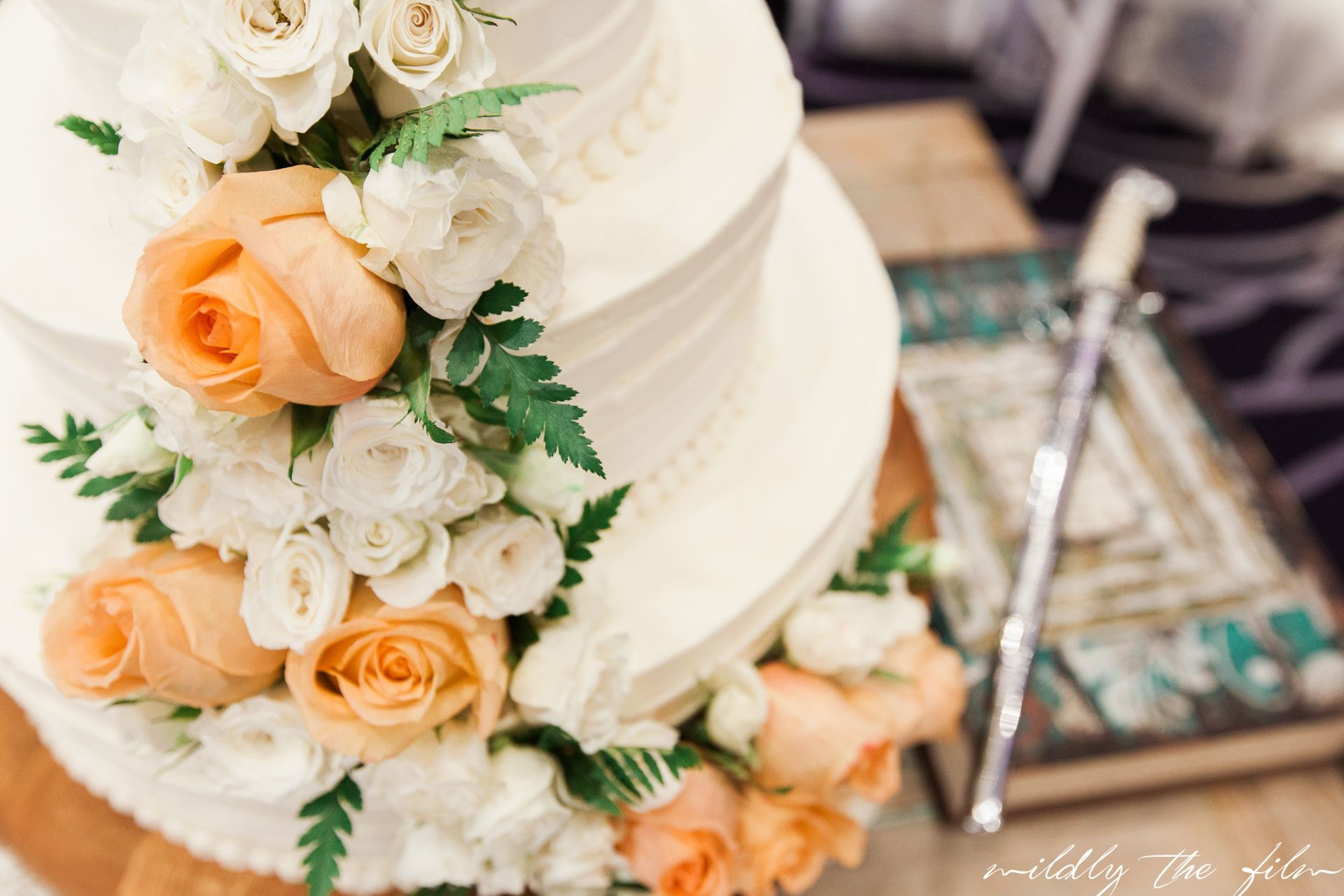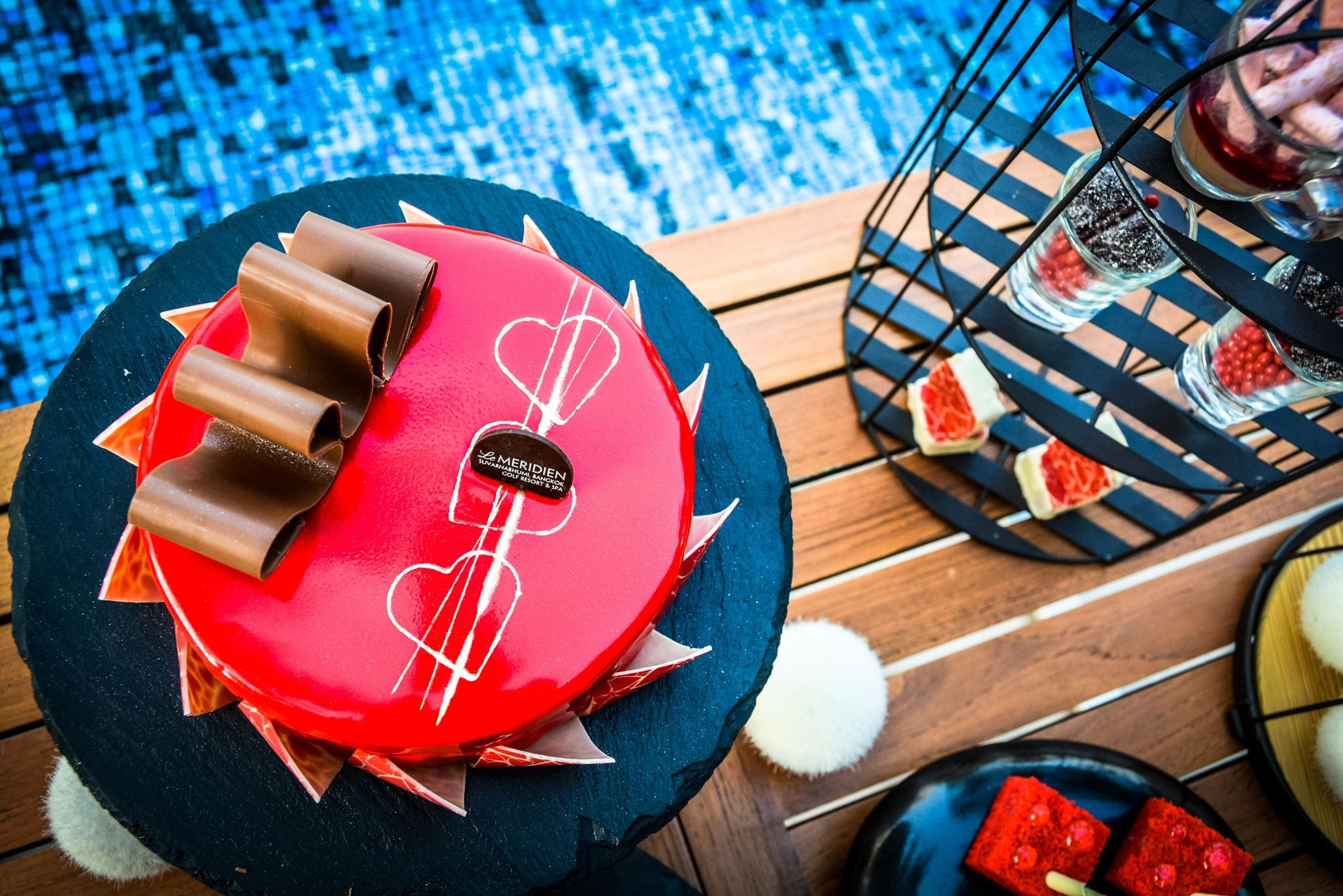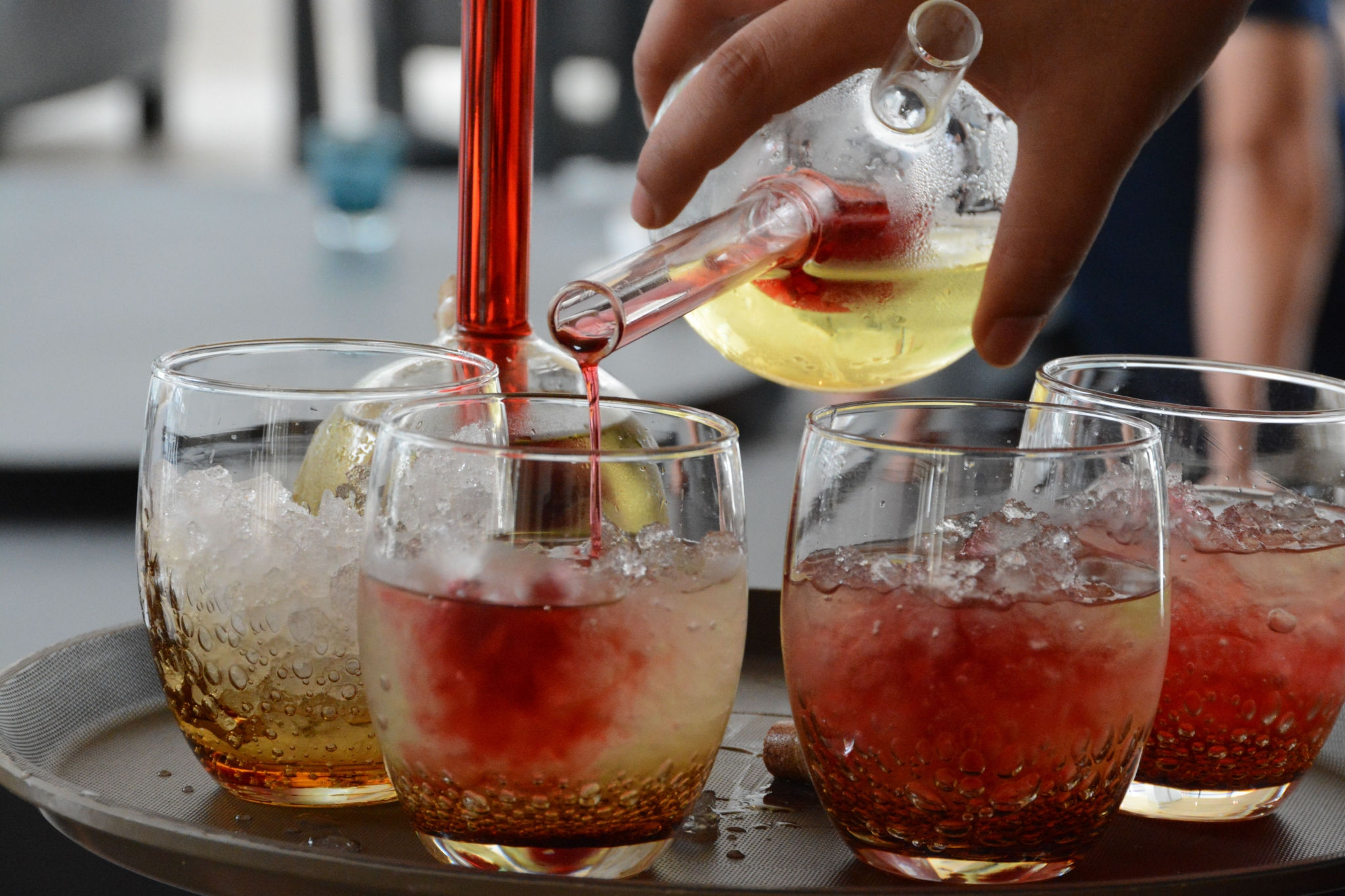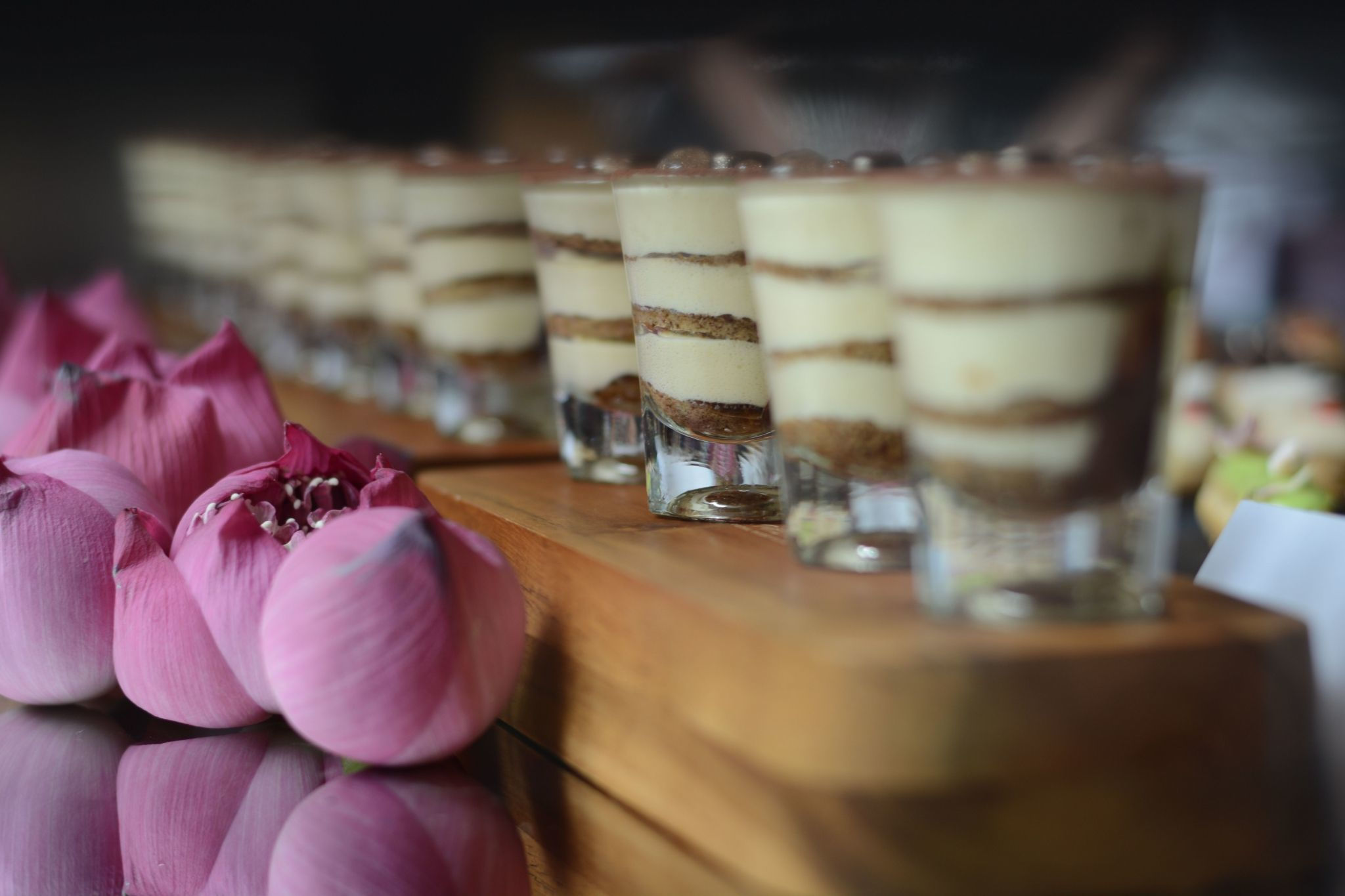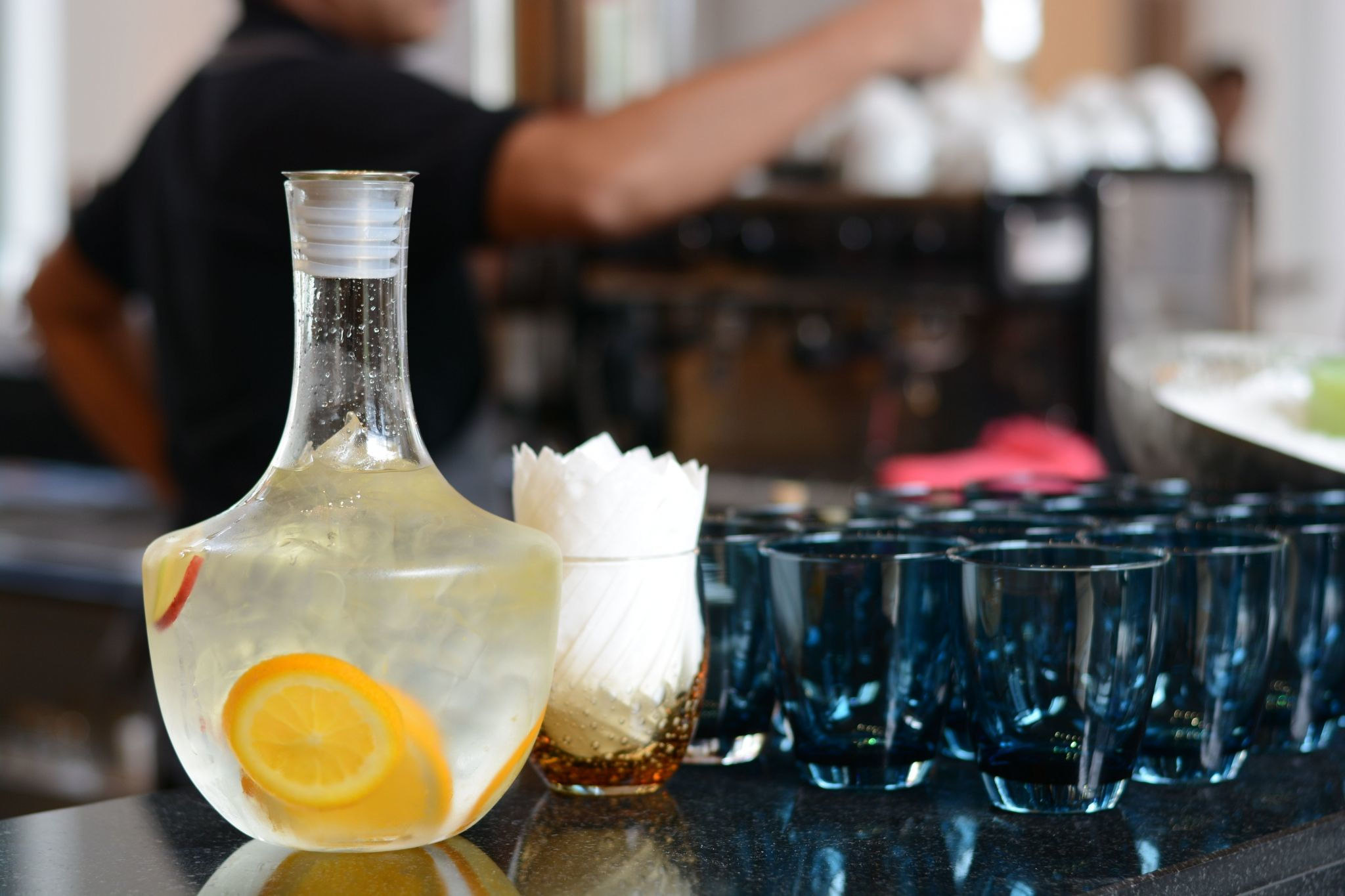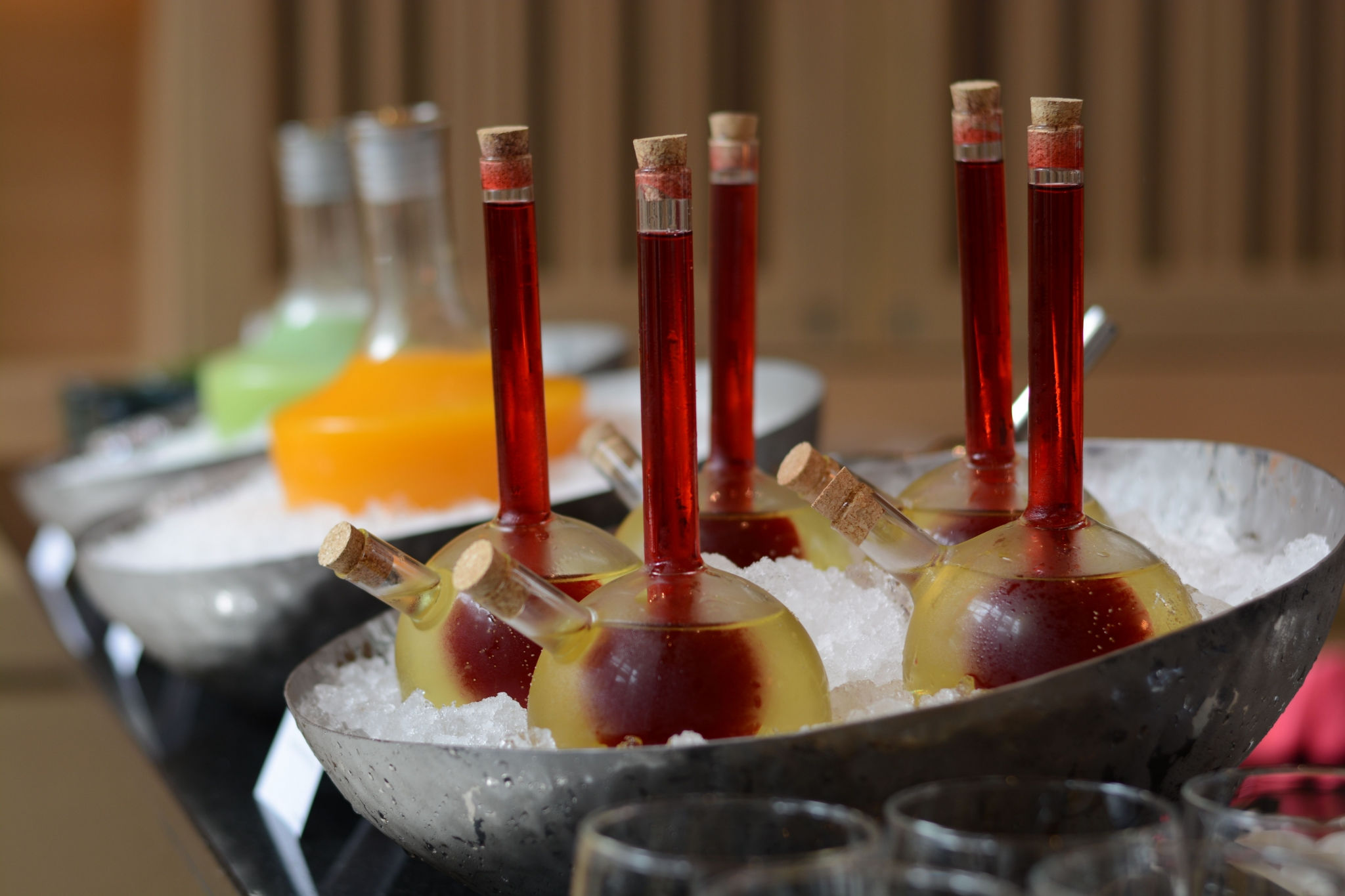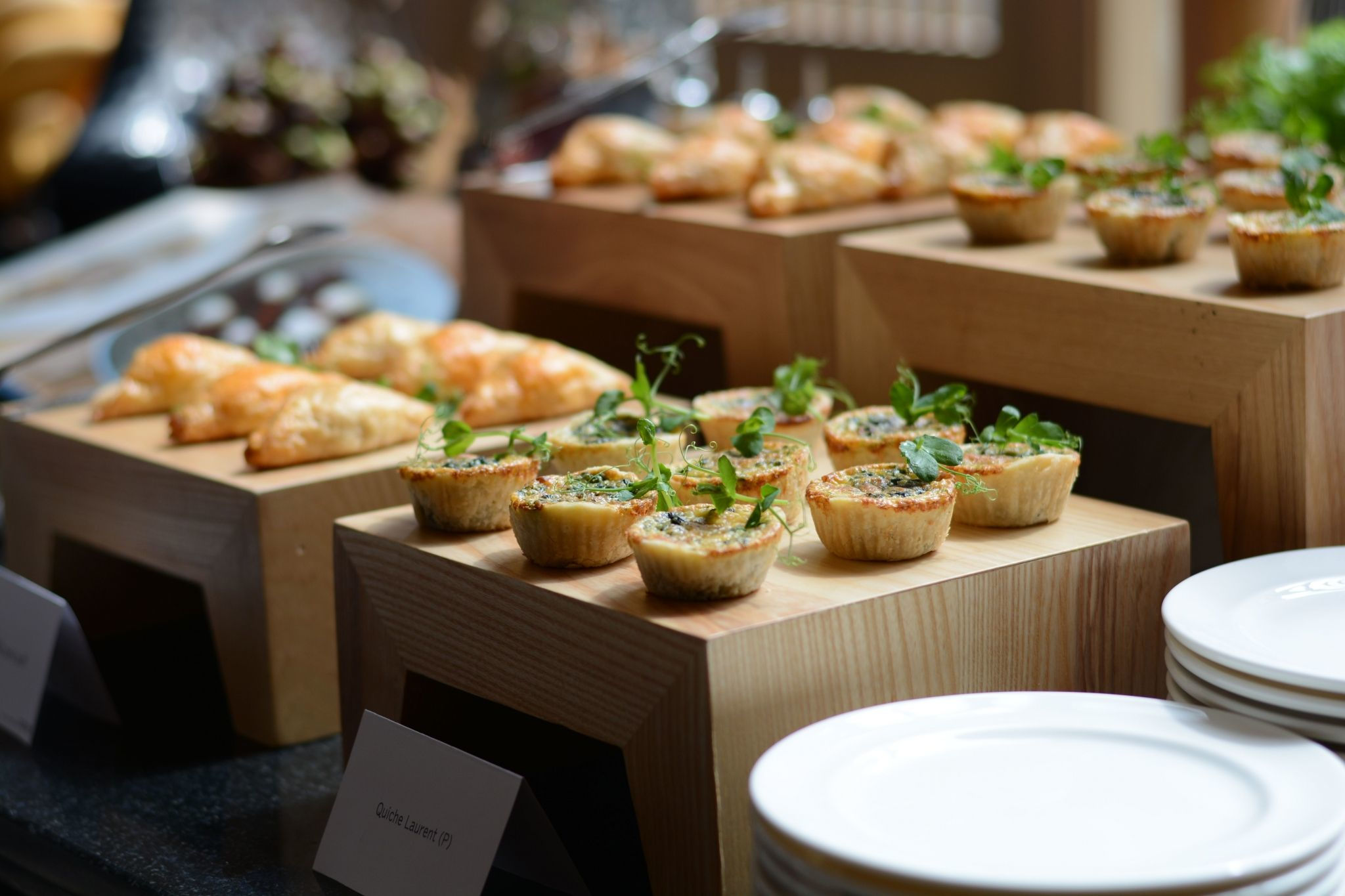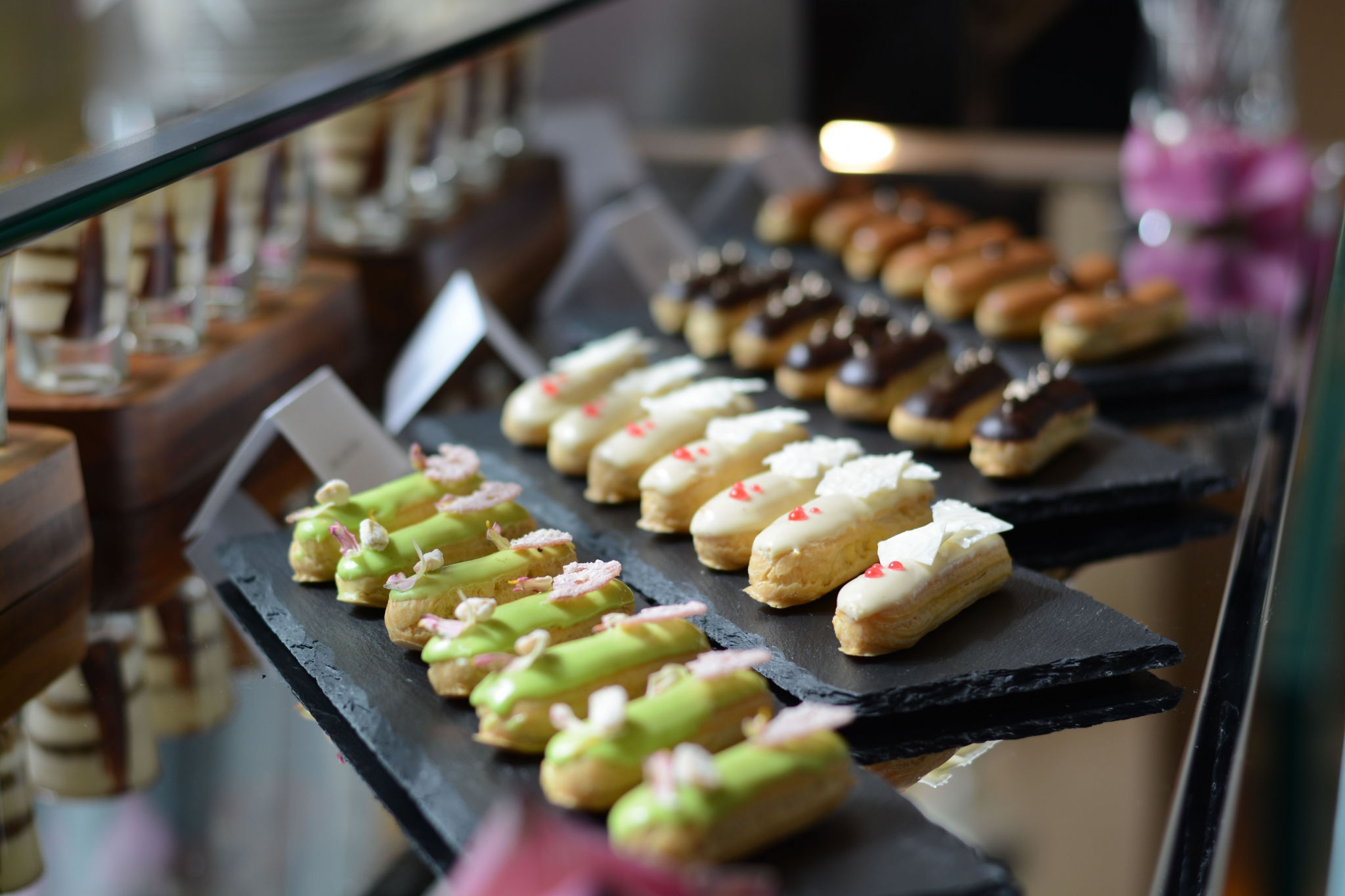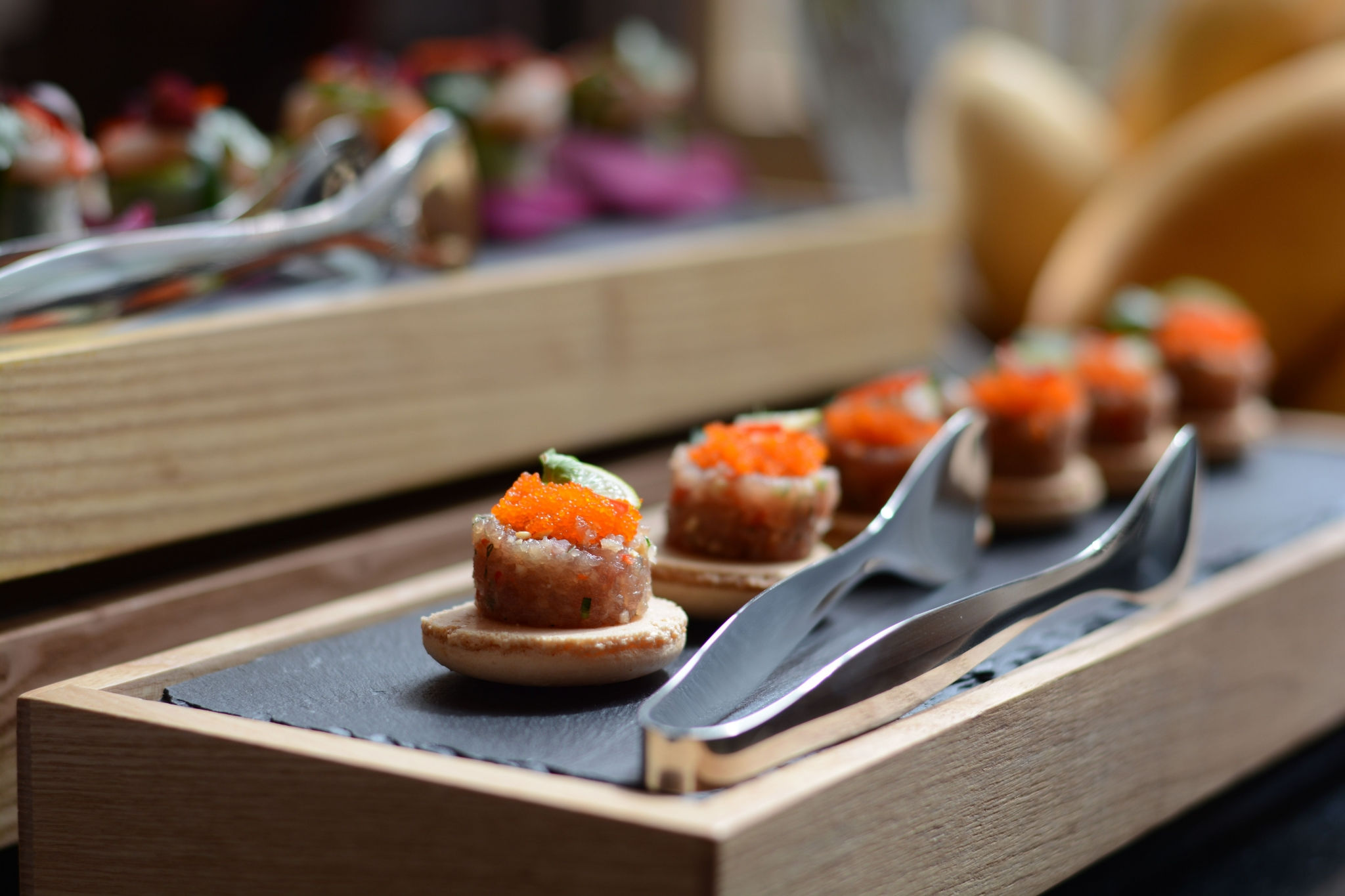 FIVE-STAR INDULGENCE
CUISINE
Le Meridien Suvarnabhumi, Bangkok Golf Resort & Spa's talented team of chefs and culinary experts can tailor your catering needs, from traditional to contemporary dishes featuring buffet stations or elegant five-course menus. Incorporate any requested cultural touches, from a sumptuous traditional Thai menu to Chinese banquet and beyond.
ENGAGEMENT PACKAGES
Terms & Conditions
© 2018 Marriott International, Inc.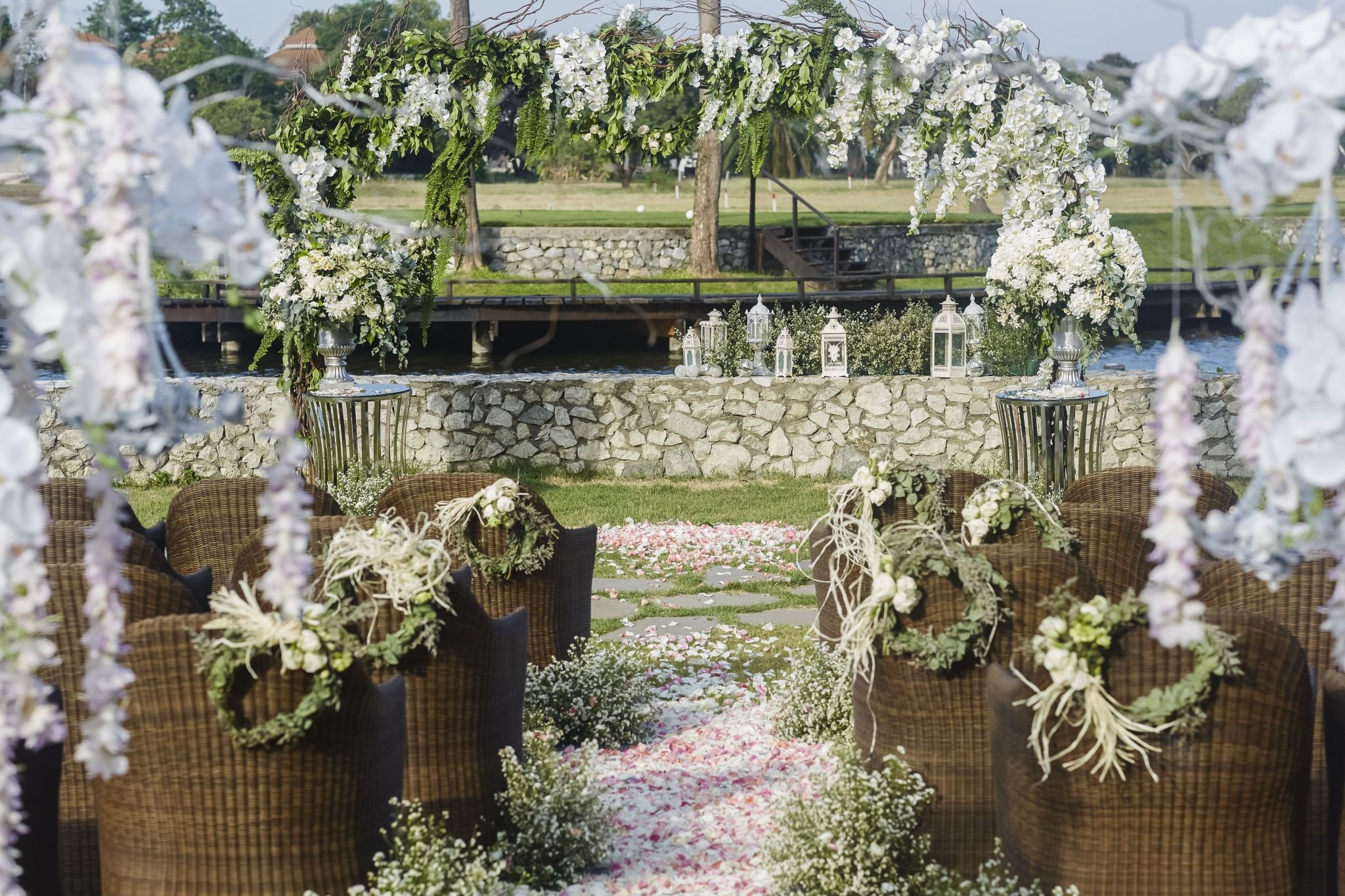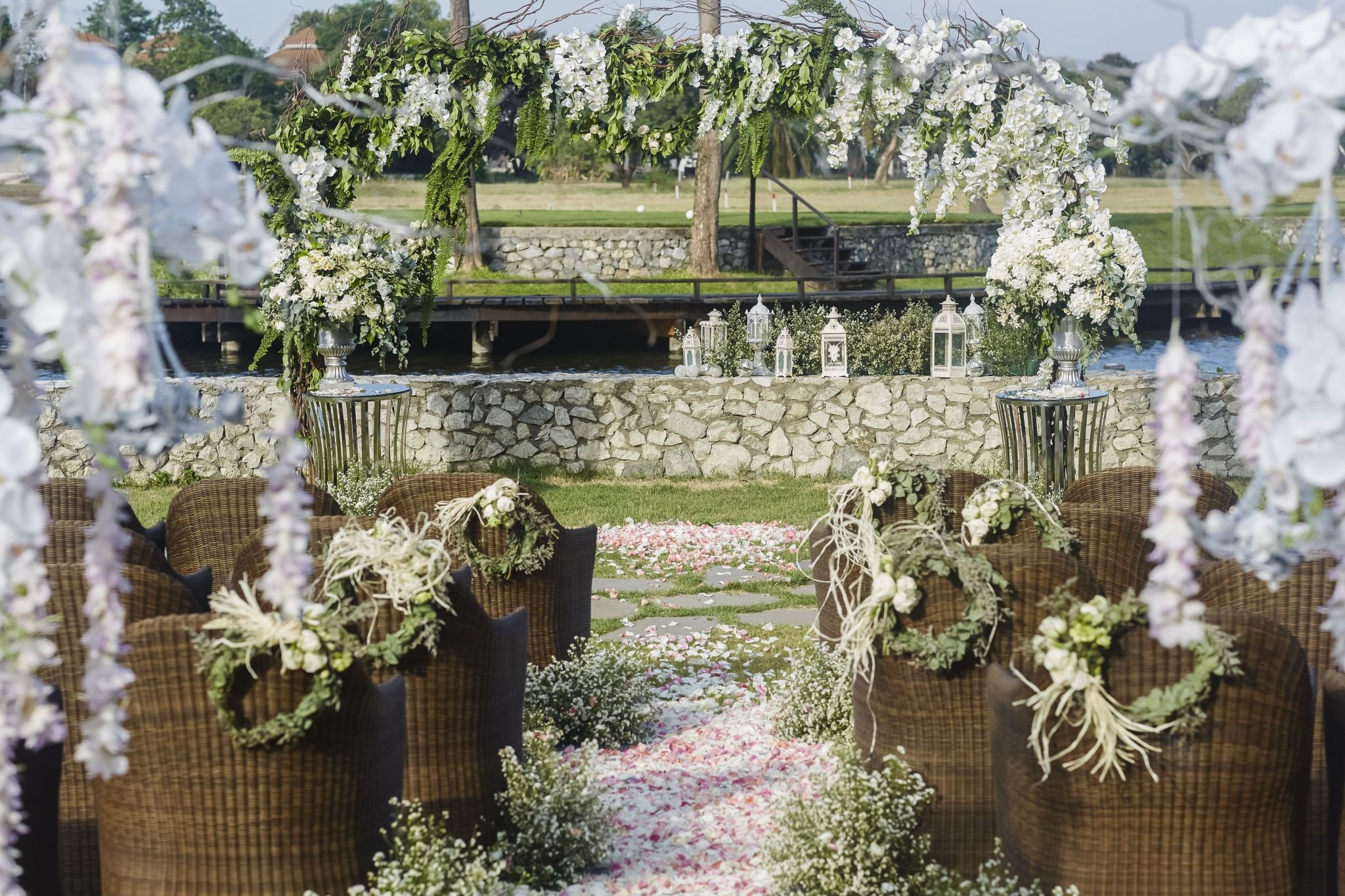 WEDDING PACKAGE
COCKTAILS, BUFFETS, AND CHINESE TABLE
From intimate cocktail receptions to buffet dinners, our wedding packages offer every bride and groom. Le Méridien Suvarnabhumi, Bangkok Golf Resort & Spa can accommodate any type of wedding celebration including flowers, an ice carving and a decadent wedding cake. For more information on our wedding package, please download our Wedding Packages brochure.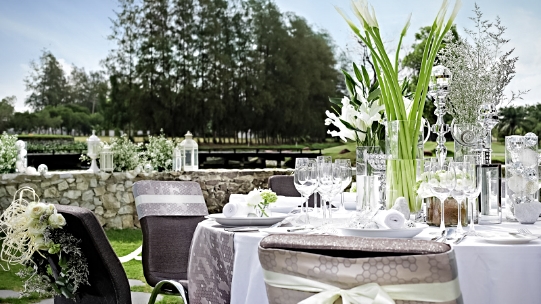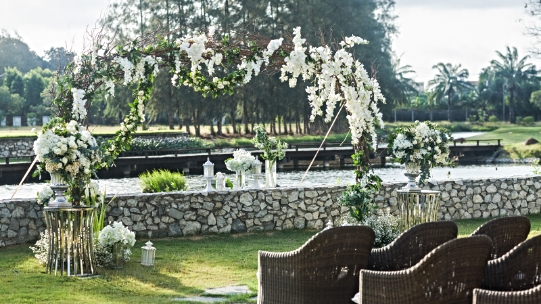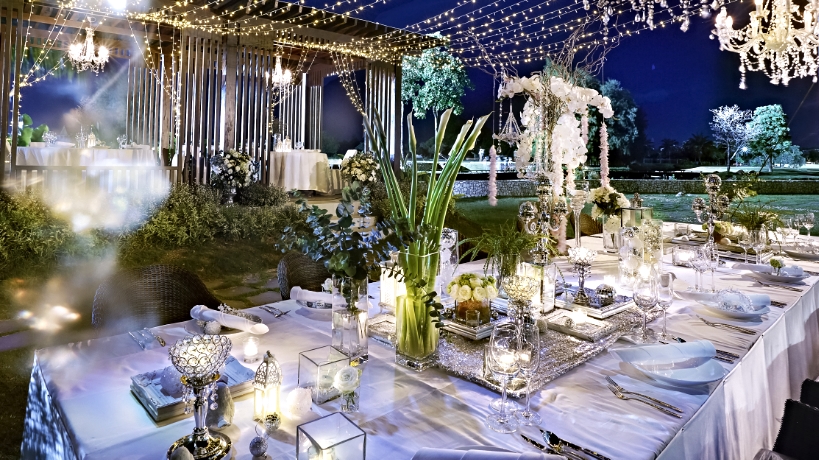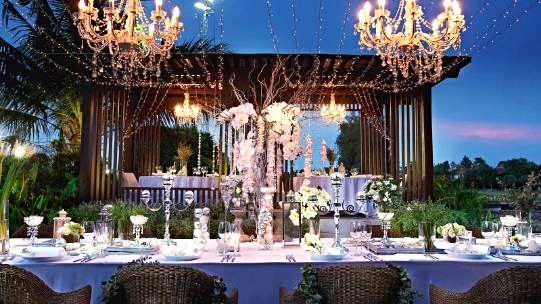 WEDDING OFFER
Say "I do" to Starpoints®
Earn double starpoints® on your wedding. Redeem for your honeymoon.

Want help getting started? Contact our Wedding specialists > or call 02-118-7777